The Little Rock Zoo: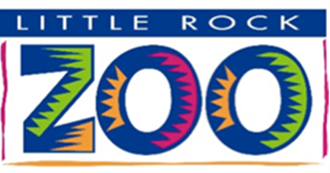 The Little Rock Zoo has long been one of Arkansas's great treasures. It all began modestly in 1926, with just two animals — an abandoned timber wolf and a circus-trained brown bear. Today, the Zoo has grown to include more than 725 animals representing 200+ species, many on the endangered list. The Little Rock Zoo itself has become one of the state's greatest educational and conservation resources.
Many exotic worlds are yours to explore at the Little Rock Zoo. Experience the majesty of elephants and rhinos. Marvel at the strength and beauty of lions, tigers and jaguars in our Big Cat Habitat. Monkey around at Spider Monkey or Lemur Islands. Or slither around to the Reptile House to go face-to-fang with a deadly reptile. Don't forget to visit the new Arkansas Heritage Farm where you can get up-close to the animals. With new animal exhibits on the way, special events and educational programs, the Zoo provides an ever-changing and recreational experience.
If you need a break from the action, stop in the Café Africa for a bite to eat or take a relaxing and scenic ride on the Diamond Express. Check out the Amphitheater see an animal presentations when available or stop by the Kiwanis Kid's Corner for the kids to enjoy the playground. Before you leave, stop by the Safari Trader Gift Shop, where you can find all sorts of ZOOvenirs to remind you of your visit. Whenever you visit, chances are you'll see something new and exciting. We look forward to seeing you at the Little Rock Zoo.
Mission Statement
To create engaging experiences that inspire people to value and conserve our natural world.
The Little Rock Zoo's master plan, updated in 2014, provides a long-term vision for future growth of one of Arkansas's greatest treasures.
Zoo Hours
(501) 666-2406 (General Information Line)
Winter Hours
Oct. 1 through Feb. 28 (29)
9 a.m. to 4 p.m.
Summer Hours
March 1 through Sept. 30
9 a.m. to 5 p.m.
Zoo grounds will close 30 minutes after the last admission.
Become A member for a "roaring" good time all year round!
When you become a member of the Little Rock Zoo, you not only get to take advantage of all the Zoo's excitement and thrills, you get updates on the animals, discounts and privileges on special Zoo events and promotions, and best of all, you help the Little Rock Zoo offer you and other Arkansans the chance to experience the wonders of wildlife! Visit the official Little Rock Zoo website for membership information or join online. For more information, call the Little Rock Zoo Membership Office at (501) 661-7218.
So you want to Volunteer at the Zoo…
If you love learning and teaching about animals, volunteering at the Little Rock Zoo might be just what you've been looking for. We have volunteer programs for adults and teens.
Edzoocation
Wildest Classroom in Town we make visiting the Zoo fun with our onsite programs, guided tours, birthday parties, summer Zoofari classes, and Zoo Snoozes (a unique campout at the Zoo). If you want, we can also bring the Zoo to You and your classroom for education programs your class will enjoy!