Kanis/Boyle Park Connection
Boyle Park has an extensive trail system that could be used as part of a bicycle and pedestrian transportation corridor if the trail system were connected to a larger network, such as the proposed Midline.  A quality connection between Kanis and Boyle Parks would create considerable connectivity south of I-630 (an economically depressed area that could benefit greatly from a bicycle and pedestrian transportation corridor for economic equity).  This connection could take different routes to address the challenges associated with the project, such as a crossing across Kanis Road separated from vehicular traffic (Fig. 1).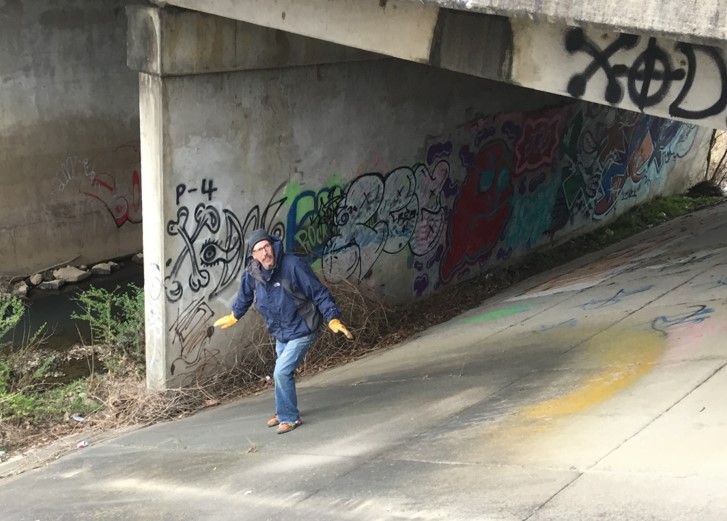 Figure 1.  Bicycle advocate Paul Norris demonstrates one potential solution to cross Kanis Rd., crossing under Kanis Rd. at Rock Creek.