Commuter Training 101 - Tuesday July 31, 2018
We will meet at the Meteor Cafe (1001 Kavanaugh Blvd, Little Rock, AR 72205) at 6:00pm.  Experienced commuters will coach newbies.  We will focus on the three skill areas below, but experienced coaches will help overcome any challenges newbies may be having.  We will discuss and decide upon a route comfortable for participants to Rockwater Marina in North Little Rock and ride there while practicing the skills below.(Fig. 1).  There we will join the monthly BACA social where experienced riders will toast your success and perhaps give you advise for low-stress bike routes from your home or work.  We will make arrangements for everyone to have a coach back to the Meteor.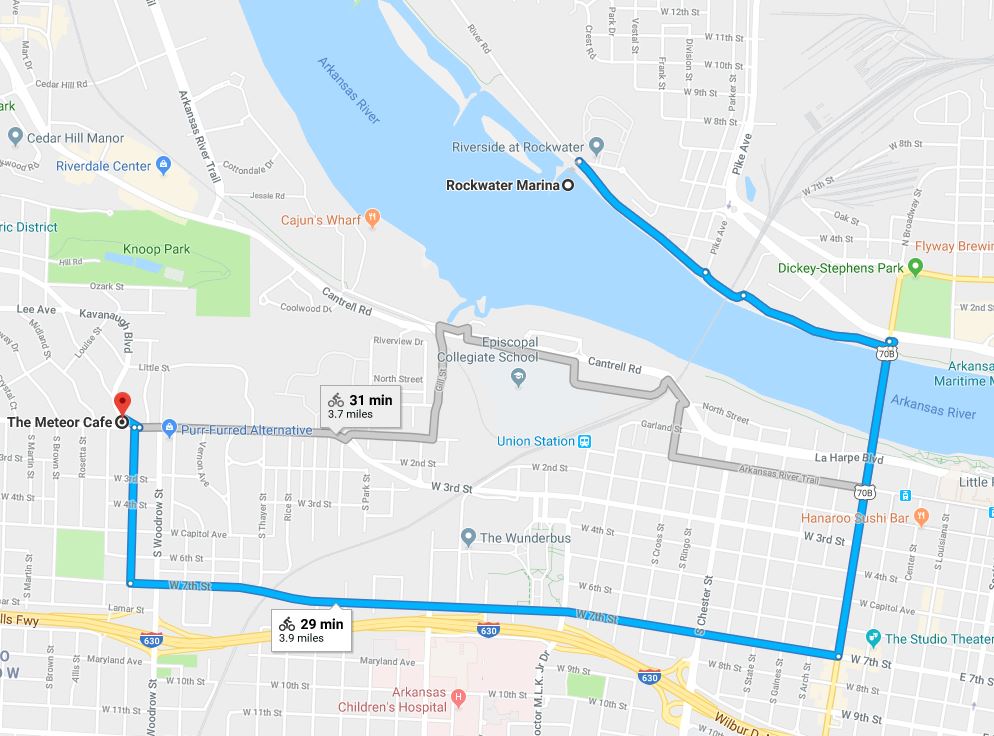 Figure 1.  There are several potential routes to get from the Meteor Cafe to Rockwater Marina.  We will ride the route most comfortable for participants.  I doubt that will be from 7th St. north on Broadway (silly Google maps!).
Tuesday's Ride will focus on three skill areas: