Main Street Road Diet
Main Street illustrates the effect that a road diet can have on a neighborhood.  By making a street safer for all users (e.g. decreasing crash rates by 19-47%), the street design welcomes people to move by bike or by foot.  The street becomes less of a dangerous place to be avoided when not driving through it and more of a public space to congregate, socialize, and spend money.  
Consider Figures 1 and 2.  Which street makes you want to drive fast?  On what street would you rather meet someone for a coffee at Community Bakery or take a stroll for a sundae at Loblolly Creamery?  Where do you feel more comfortable letting your toddlers walk alongside you to grab a slice at Raduno ending a bicycle ride at The Root?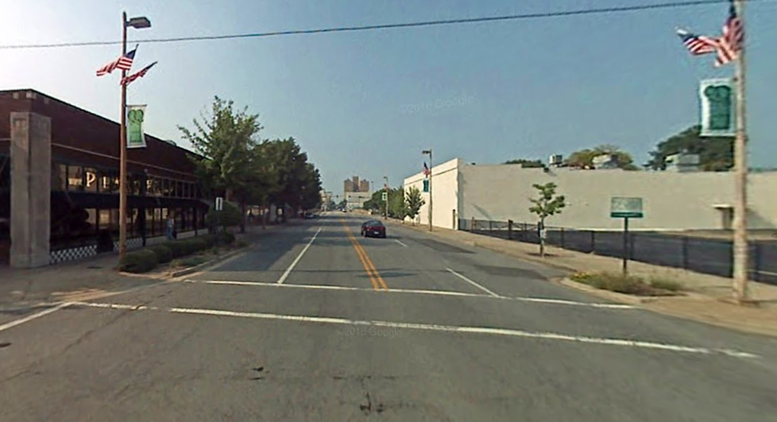 Figure 1.  The corner of Main and 13th Streets looking north in August 2007 (photo by Google streetview).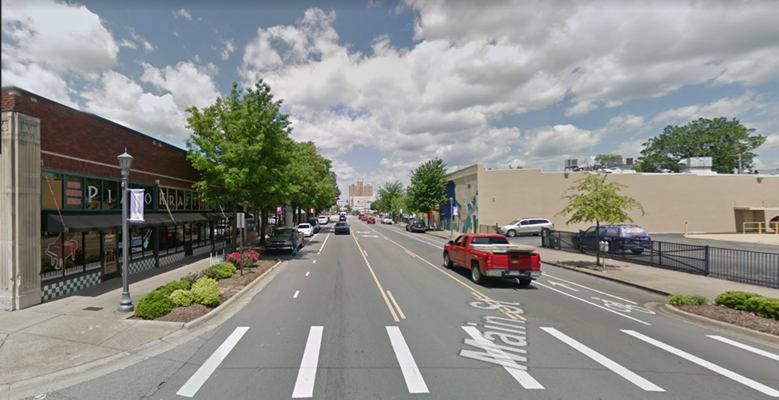 Figure 2.  The corner of Main and 13th Streets looking north in September 2016 (photo by Google streetview).
History
How did the road diet on Main St. come about?  The Southside Main Street Project asked architect Ed Sergeant to conceptualize a project to revitalize the neighborhood (Fig. 3).  In order to gain support, Ed and SoMa's President, Hillis Schild, met with individuals, businesses, neighborhood groups and organizations one to one to discuss the concept and get their input.  The concept was promoted within the City by Jeremy Lewno, City of Little Rock Bicycle and Pedestrian Coordinator.  Create Little Rock and studioMAIN got involved by organizing their first Pop Up in the Rock event on Nov. 9-10 2012 to illustrate to all stakeholders what traffic calming could look like (Fig. 4).  Mayor Stodola sought funding to resurface and restripe the street through the AHTD (now ArDOT)  State Aid City Street Program grant, which funded 90% of the cost of the project.  The City of Little Rock Board of Directors unanimously agreed to match the remaining 10% of the funding (Item 15).  The project was completed in December 2013.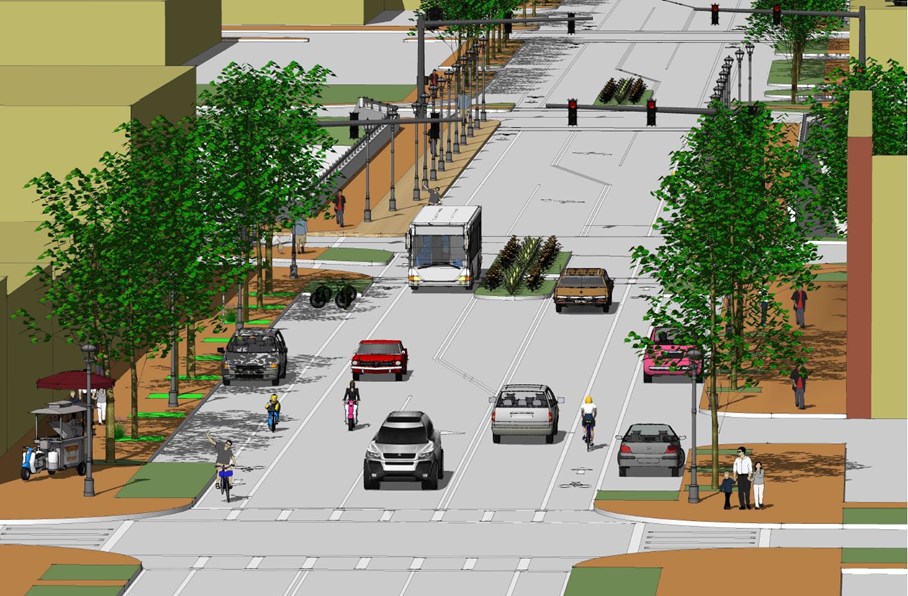 Figure 3. Rendering of the Main Street concept visualized from the 1300 block of Main St. (e.g. South on Main) looking north.  Immediately to the bus's left is Community Bakery and the "block" past that is the I-630 bridge.  This design carries through and connects districts on both sides of the highway.  This bridging of neighborhoods and some other design elements in this graphic were not ultimately implemented due to cost.  Graphic by Ed Sergeant in Spring 2012.
Figure 4.  This video showcases the 2012 Main Street Pop Up in the Rock event.
Reception
It's safe to say that the SoMa business district and neighborhood are pleased with the result of the road diet.  City of Little Rock Traffic Engineers have confirmed that the road diet has calmed traffic from an average 42 mph speed before the traffic calming to a 35 mph average afterwards (35 mph is the posted speed limit), increasing safety for all road users, but especially pedestrians.  The SoMA Design Committee touts "pedestrian-oriented streets" as one of SoMa's best assets.  SoMa has continued to invest in a bike-friendly district, placing bike racks that match the theme of local businesses throughout the district (Fig. 5).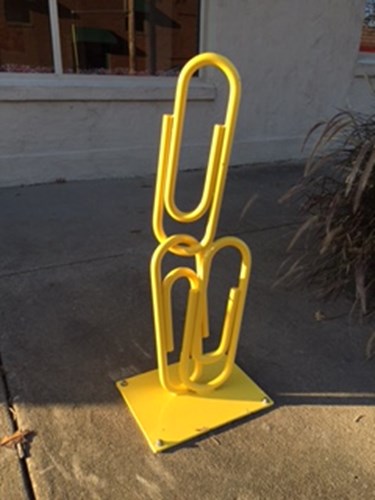 Figure 5.  Paperclips at the north corner of Oxford American.
Who Cares?
Why spend time considering how or why the Main Street road diet was accomplished?  While the Main Street road diet did great things to promote economic development in the SoMa business district and facilitate bicycle transportation in the City, these continue to be important goals in Little Rock as a whole.  Understanding how a road diet can affect business districts and our city-wide transportation system is important to motivating future improvements.  Understanding the process through which the changes took place can help build a blueprint for future efforts.
So what can we learn from this process?  These are my takeaways:
Experiencing a demonstration project can be a powerful way to get community buy-in.  Pop Up in the Rock does one of these Pop Up events each year in Little Rock/North Little Rock.  A single pop up event requires considerable planning and resources, but it can help generate excitement and momentum for a project.  
A project Champion can facilitate change.  Many people, groups, and business owners contributed to the success of the Main Street road diet, but a project can benefit from having an effective, individual Champion who has the temperament and skill set to build relationships with partners, stakeholders, experts, and decision-makers and persistently see a project through. 
Outside money helps. 

 Like many households, the City tries to do as much as it can with finite resources.  If an outside funding source (e.g. grant or foundation) can provide some or all of the funding for a project, that support can make your project much more attractive to City decision-makers.
What are your takeaways from this process?  Do you have any additional history of the Main St. road diet to contribute?  Contact us.