Road Diets
A road diet is a way to change how people move on a roadway to improve safety, better serve all of the people who use it, and improve the surrounding community (e.g. Fig. 1).  The U.S. Department of Transportation's Federal Highway Administration promotes road diets because they provide substantial safety and multimodal benefits.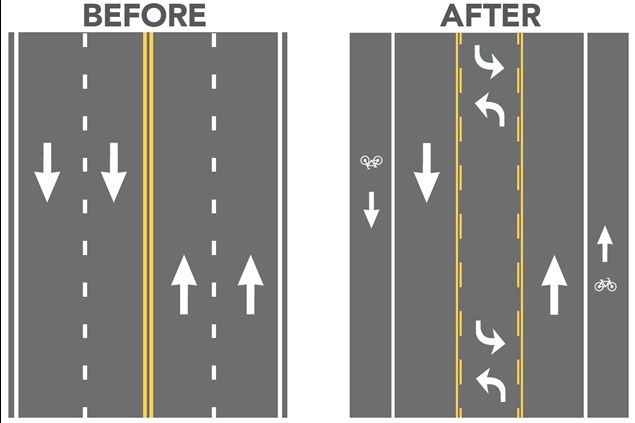 Figure 1.  A "road diet" can refer to a variety of lane reconfigurations, but converting a four lane street to a three lane street is common and offers a variety of benefits (image from Road Diet: Common Questions and Answers).
The City of Little Rock has already done several road diets, including 12th St., Main St., Chester St., Daisy Bates to address the concerns of the communities in those areas.  Are you happy with the safety and service of the streets in your community?  What concerns do you have?  A road diet may be one way to address your concerns.  If you're interested, please watch the video, read "Road Diets and Safety" below, and review the resources below.  Also look for additional "road diet" pages in the coming weeks. 
Road Diet Overview Video
Road Diet Topics