Human Resources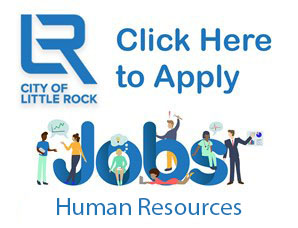 Chief People Officer's Welcome
I would like to welcome you to the City of Little Rock Human Resources web site. The Little Rock Human Resources Department is a professional group of individuals who work together to make a difference in the lives and careers of City employees and job applicants while at the same time equipping City Staff to effectively perform City services for the betterment of Little Rock and its citizens.
The City of Little Rock is a very diverse place to work, whether you want a career to last a lifetime or a temporary employee to work on special projects. The City offers a magnitude of different occupations from police officer and firefighter to accountant, and engineer and zoo keeper. 
The City prides itself on low turnover and long tenure of incumbents. The Human Resources Department, in conjunction with hiring supervisors, help to ensure that the  right hiring decision is made the first time.
Our goal is to provide job applicants, managers, administrators, and other employees  with services consistent with sound human resource principles that contribute to an effective and efficient work force supportive of Little Rock Municipal Government operations.
Stacey Witherell, SPHR - CLRP
Chief People Officer



For More Information
Human Resources Department
Little Rock City Hall
500 West Markham Street, Suite 130W
Little Rock, AR 72201–1428
(501) 371–4590
(501) 371–4496  (Fax)
lrjobs.littlerock.gov
Office Hours:
8:00 AM to 5:00 PM – Monday-Thursday
8:00 AM to 4:00 PM - Friday