Traffic Engineering Division
The Traffic Engineering Division is responsible for the installation, operation and maintenance of all traffic control devices within the City of Little Rock. The exceptions are Freeways and State Highways which fall under the jurisdiction of the Arkansas State Highway and Transportation Department. Traffic Engineering has four (4) sections: Traffic Signals; Traffic Operations; Traffic Engineering; and Traffic Permits.
Click here to see the Traffic Engineering Division Organization Information (PDF)
Traffic Signals
The Signals section is responsible for the maintenance of traffic signals, school flashers, fire station flashers, and City-owned street lights. (For more information about Traffic Signals, please check the FHWA Traffic Signals Brochure. The Traffic Signals Brochure (PDF). There are currently more than 320 traffic signals in the City of Little Rock. All signals along major traffic corridors run AM, Noon, and PM timing plans.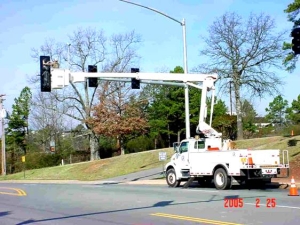 Traffic Operations Division
The Operations section is responsible for the design and installation of all Traffic Control Devices other than signals. These include regulatory signs, warning signs, guide signs, and pavement markings.

Traffic Engineering Division
The Engineering section is responsible for conducting and / or reviewing traffic impact studies for major developments, assisting other divisions with design reviews, designing traffic signals and intersection layouts, developing signal timing and arterial coordination plans, and conducting Traffic Safety Analysis.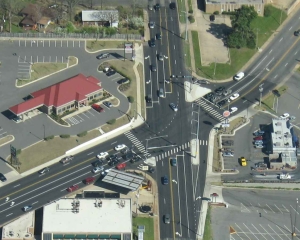 Traffic Permits Division
The Permits section is responsible for issuing Traffic Control Permits (commonly known as barricade permits) for contractors working on the roadway or in right-of-way. Permits for placement of dumpsters and PODS in city right-of-way, public parades, public assemblies, and block parties are also issued through this section. Fees for Traffic Control Permits vary depending on the type of closure. Please call (501) 379-1800 for more information. The fee for parades, public assemblies, and block parties is $25.00 per event.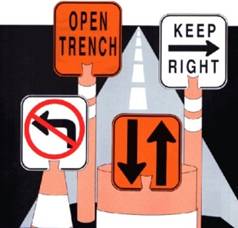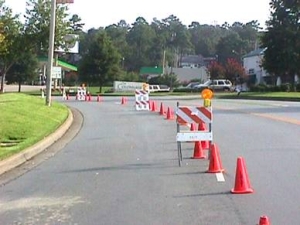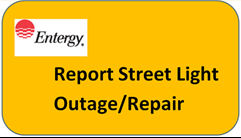 For More Information
Bill Henry, P.E, Division Manager
Traffic Engineering Division
621 South Broadway Street
Little Rock, AR 72201
Office: (501) 379-1800
Fax: (501) 379-1850
bhenry@littlerock.gov
For street light outages contact:
ENTERGY at (800) 368-3749