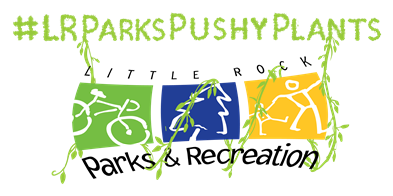 Invasive species threaten 42% of native and endangered species by pushing out their food and cover which leads to the native flora and fauna to find food and cover elsewhere.   Little Rock Parks and Recreation, along with our partners, cares about our native species and is excited to announce our new campaign called #LRParksPushyPlants!  Our goal is to remove 10% of invasive flora per year from our park system. 
To achieve our goal, we have crafted a plan to identify, map and remove the invasive flora.  In order to identify and map the flora, we will be utilizing the free app, iNaturalist. We need this data in order to make informed decisions regarding the management of the invasive flora.  Citizen Scientists like you can easily identify these "pushy plants" with the iNaturalist app or website while getting exercise in our beautiful parks.  Whoever identifies the most will receive an award at our annual Volunteer Appreciation Banquet.
Once identified, staff will decide where and how to remove the invasive flora and utilize staff or volunteers to do so.  We hope you will join us to create a more beautiful park system, not only for humans, but also for our animal and plant friends.
When we apply for matching grants, we can use the value of the volunteer hours as an in-kind contribution.  Please be sure to register for #LRParksPushyPlants and log the hours.
Identification and Mapping Dates
All times are at 9 am EXCEPT September 23rd which is at 8:30 am
If inclement weather, the event will be cancelled.
August 11 - Allsopp Park North - Meet at the Cantrell Street entrance
August 25 - Benny Craig Park
September 8 - Allsopp Park North, if needed; Alternate site: Allsopp Park
September 15 - Western Hills Park - Meet in the upper parking lot
September 23 - National Public Lands Day - Kiwanis Park - 8:30 am

iNaturalist is a way for outdoor enthusiasts to explore and learn about nature's biodiversity while providing data to scientists, policy makers and concerned citizens. Each finding is verified and automatically submitted into the #LRParksPushyPlants project if it meets the parameters.  
To get started, simply download the app to your smartphone, create an account and join the #LRParksPushyPlants project. Downloading its sister app, Seek, and syncing the two apps is also helpful.  
You can also also join on the iNaturalist website and upload pictures of  your findings. 
Join the project #LRLocals to track native flora. 
Need Extra Help?
Check out the help page on how to record observations and video tutorials at iNaturalist. 
For step-by-step instructions on how to download the app, click here.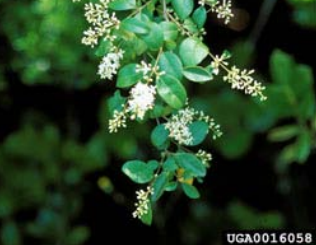 Sponsorship Opportunities
If you are looking for a way to give financially, we have a couple of permanent opportunities to increase your brand awareness while helping our native flora and fauna. All donations are tax deductible. Contact Karen Sykes at ksykes@littlerock.gov or (501) 442-7320 for more details. 
Promote #LRParksPushyPlants by purchasing a 14.5" x 11.5" permanent sign with your logo, a QR code and educational verbiage.  Pick the park and we will install it.  We will also add your logo to our #LRParksPushyPlants webpage.   
Donation: $250
Some areas will need to be replanted once we remove the invasive flora. With your donation, we will purchase necessary plants.  We will erect a 14.5" x 11.5" permanent sign in your honor, put your logo on the #LRParksPushyPlants webpage and your logo on all future #LRParksPushyPlants invasive species removal and replanting event promotions. 
Donation: $500
Seed Sponsor: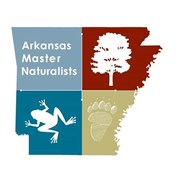 Seed Sponsor: