OpportUNITY Little Rock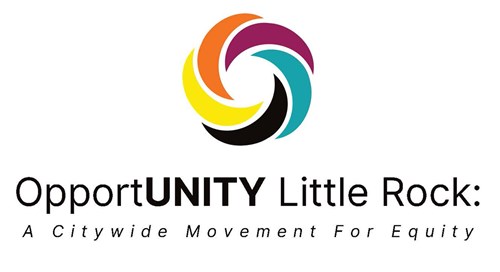 Launched in October 2021, OpportUNITY Little Rock is a public-private partnership that bridges access and opportunity by training business leaders to bolster their internal diversity, equity, and inclusion (DEI) efforts and supporting minority and women-owned business enterprises (MWBEs) to competitively engage as suppliers. It is also designed to help grow recruitment networks and enhance retention and development of a diverse workforce.
Click this link to join the OpportUNITY Little Rock movement. Stay informed of upcoming events and receive access to informative, free resources. Also, remember to become a supplier with the City of Little Rock by clicking the register tab of the Supplier Portal.
Future events and opportunities:



DEI FOR BUSINESS LEADERS
Offered by the Little Rock Regional Chamber of Commerce and the University of Arkansas at Little Rock Extended Education Division.
BUILD (BUSINESSES UNITED IN LEADERSHIP DEVELOPMENT) ACADEMY
Hosted by the City of Little Rock Small Business Development Office and the Office of Diversity, Equity, and Inclusion (ODEI)—sessions in English and Spanish (Emprende)
ECONOMIC OPPORTUNITY SUMMIT & EXPO
Mark your calendars and join us in our efforts to grow an economy that works for everyone.  August 15-16, 2023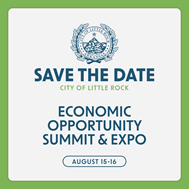 Learn more about the OpportUNITY Little Rock movement.
Resources on this page are provided as a convenience and for informational purposes only. They do not constitute an endorsement or an approval by the City of Little Rock of any of the products, services, or opinions of the corporations, organizations, and/or individuals.