Dunbar Community Center
1001 West 16th Little Rock, AR 72202
(501) 376-1084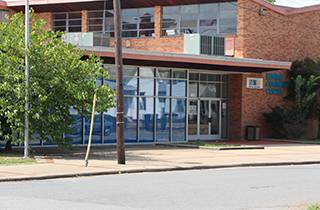 Dunbar Community Center celebrates more than 60 years of rich history. As a fixture in the community, Dunbar offers several programs, special events and activities for adults and children. Dunbar Community Center amenities include gymnasium floor, weight room, game room, classrooms, banquet hall, full service kitchen, computer lab and multi-purpose rooms. The rich heritage of the athletic programs continues with the Men's Summer Basketball League, Raider Youth Football, Youth Hawks T-Ball, Softball and Basketball programs.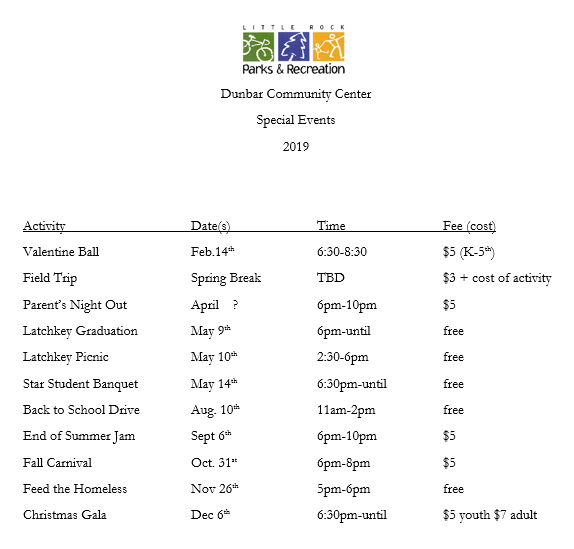 Our Staff:
Rochelle Burton, Recreation Facility Supervisor
Carol Bealer, Chenell Tucker, Jeremy Dotson, Recreation Programmer
James Bowen, Doc Sampson, Maintenance
Charles Baird, Activity Supervisor
Nicole Kinnard, Barbara Caffey, Receptionist
Hours of Operation
Monday-Friday
9:00 a.m. - 9:00 p.m.
Facility Amenities
Exercise Room
Kitchen
Game Room
Meeting Rooms
Computer Lab
Arts & Craft Room
Banquet Hall
Full court gymnasium
Senior Center Site location