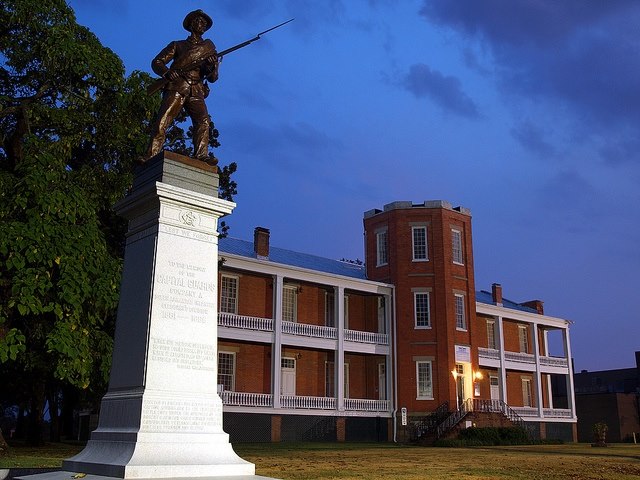 The MacArthur Museum of Arkansas Military History was created to interpret our state's military heritage from its territorial period to the present.

Located in the historic Tower Building of the Little Rock Arsenal--the birthplace of General Douglas MacArthur--the museum preserves the contributions of Arkansas men and women who served in the armed forces.
Exhibits feature artifacts, photographs, weapons, documents, uniforms and other military items that vividly portray Arkansas's military history at home and abroad.
Regular Museum Hours:
Monday - Saturday
9:00 a.m. - 4:00 p.m.
Sunday
1:00 p.m. - 4:00 p.m.
Free Admission. Donations appreciated.

503 E. 9th Street
Little Rock, AR  72202
Phone:  (501) 376-4602
Fax:  (501) 376-4597
Email:  MacArthur Museum
Executive Director, Stephan McAteer
Upcoming Events: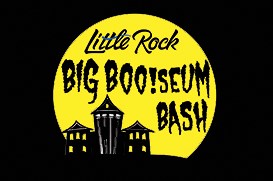 October 25, 5:30 p.m. - 8:30 p.m. 23rd Annual Big Boo!seum Bash
MacArthur Museum of Arkansas Military History will partner with the Arkansas Inland Maritime Museum this year for the 23rd Annual      Boo-seum Bash! Outside on the front lawn of the museum there will be games, prizes and candy! 
November 12, 7:00 p.m. - 8:30 p.m. "Stars & Stripes" Baseball and the American Flag with former professional Baseball player Rick Monday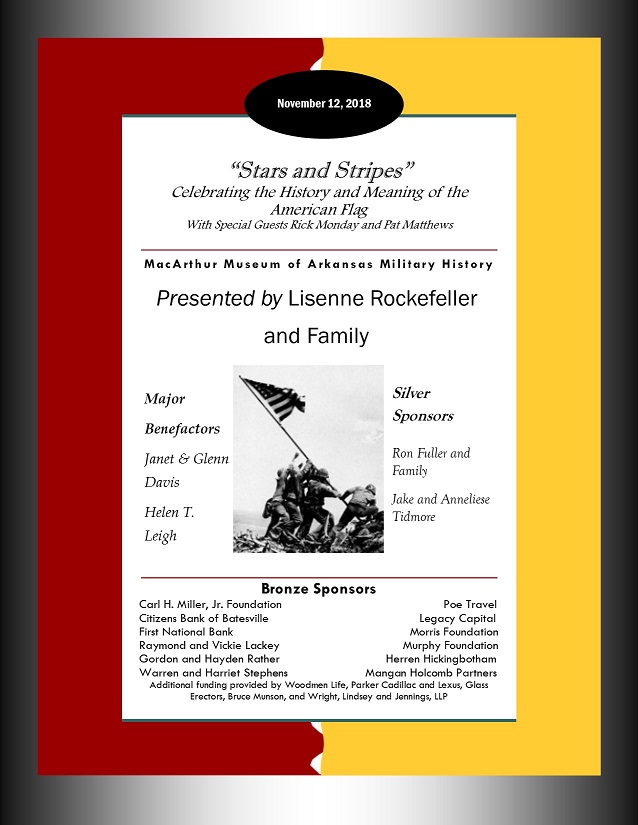 atch the City of Little Rock's website for changes or closing due to inclement weather.