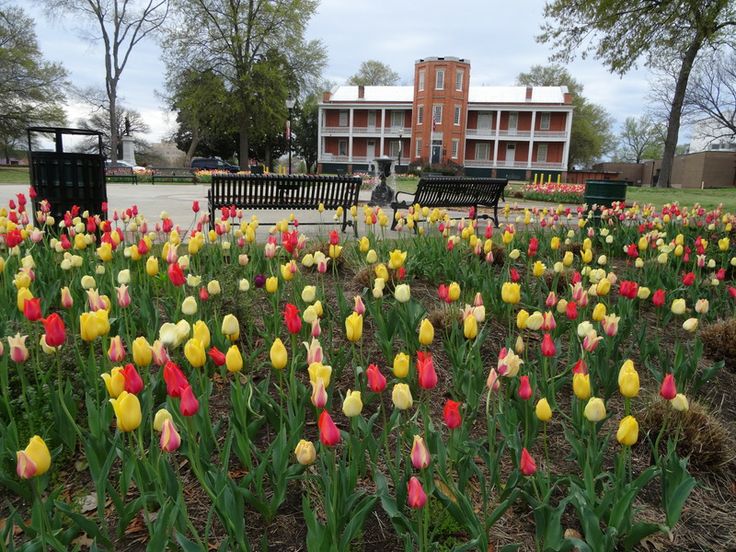 The MacArthur Museum of Arkansas Military History was created to interpret our state's military heritage from its territorial period to the present.
Located in the historic Tower Building of the Little Rock Arsenal--the birthplace of General Douglas MacArthur--the museum preserves the contributions of Arkansas men and women who served in the armed forces.
Exhibits feature artifacts, photographs, weapons, documents, uniforms and other military items that vividly portray Arkansas's military history at home and abroad.
| | |
| --- | --- |
| Regular Museum Hours: |   |
| Monday - Friday | 9:00 a.m. - 5:00 p.m. |
| Saturday  | 10:00 a.m. - 5:00 p.m. |
| Sunday | 1:00 p.m. - 5:00 p.m. |
The museum will be closed Thanksgiving Day, Christmas Eve, Christmas Day and New Year's Day. 
Free Admission. Donations appreciated.

503 E. 9th Street
Little Rock, AR  72202
Phone:  (501) 376-4602
Fax:  (501) 376-4597
Email:  MacArthur Museum
Executive Director, Stephan McAteer
Upcoming Events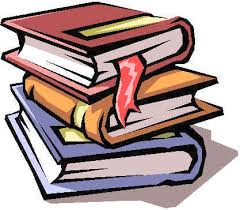 Teacher Workshop at MacArthur Museum of Arkansas Military History
Tuesday, June 18, 9:00 a.m. - 3:30 p.m.
In and out of uniform: Struggles and Triumphs of Women
Reading, Conceiving, and Writing across the Disciplines for the Classroom.
The workshop is free and includes lunch. Registered participants will receive 6 hours of professional development credit. Space is limited to 30 participants. The morning session will focus primarily on helping students learn to read and make use of a variety of texts in their writing. Our aim as teachers will be to improve our classroom practices so that we can improve our students' performances while using material related to women.
The afternoon sessions will focus on the struggles and triumphs of women during and after World War I in the Women's suffragist movement and will include a tour of the current temporary exhibit, "Imagery and Irony: The Fight for Women's Suffrage Through the Political Cartoons of Nina Allender."
Retired college educator and author, Dr. Pat Hoy will present the morning sessions and the afternoon sessions will be presented by Kathleen Pate, educator for the Clinton Presidential Library and Georganne Sisco, Education Director for the Old State House Museum.
All sessions will be held at MacArthur Museum of Arkansas Military History, 903 East 9th Street, Little Rock, AR, 72202. For more information please contact Shane Lind by email at alind@littlerock.gov or by telephone at 501-376-4602
To register for the workshop please go to
https://docs.google.com/forms/d/1U3pDYWIgGGk9YIewcjZzEaoQltq45nTHkEdUVxM5fk0/edit
Tuesday, June 18, 6:30 p.m.- 8:30 p.m.- That Which I Love Destroys Me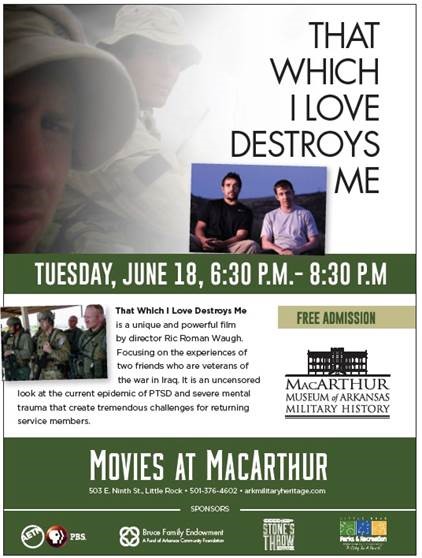 That Which I Love Destroys Me is a unique and powerful film by director Ric Roman Waugh. Focusing on the experiences of two friends who are veterans of the war in Iraq, it is an uncensored look at the current epidemic of PTSD and severe mental trauma that create tremendous challenges for returning service members.
Allison Collection of World War II Photographs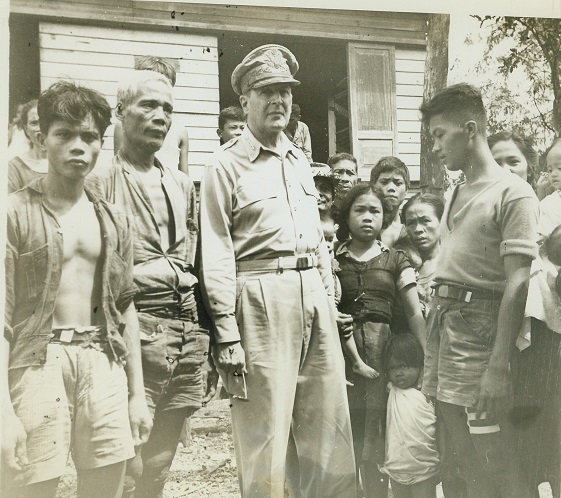 During World War II, James Allison, a sports writer working for the Houston Press, noticed that many photographs not printed in the daily newspaper were routinely discarded. He received permission to save these images, and by war's end he had amassed a collection of more than 4,600 photographs. In August 1977, Allison donated his collection to the Arkansas Museum of Science and History, located in the historic Arsenal building in MacArthur Park. Today, the MacArthur Museum of Arkansas Military History owns and preserves these images.

Click here to view the Allison Collection on Flickr.
Watch the City of Little Rock's website for changes or closing due to inclement weather.