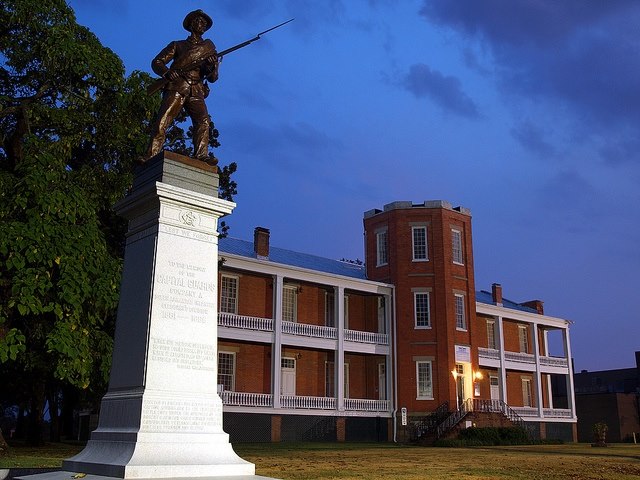 The MacArthur Museum of Arkansas Military History was created to interpret our state's military heritage from its territorial period to the present.
Located in the historic Tower Building of the Little Rock Arsenal--the birthplace of General Douglas MacArthur--the museum preserves the contributions of Arkansas men and women who served in the armed forces.
Exhibits feature artifacts, photographs, weapons, documents, uniforms and other military items that vividly portray Arkansas's military history at home and abroad.
Regular Museum Hours:
Monday - Saturday
9:00 a.m. - 4:00 p.m.
Sunday
1:00 p.m. - 4:00 p.m.
The museum will be closed Thanksgiving Day, Christmas Eve, Christmas Day and New Year's Day. 
Free Admission. Donations appreciated.

503 E. 9th Street
Little Rock, AR  72202
Phone:  (501) 376-4602
Fax:  (501) 376-4597
Email:  MacArthur Museum
Executive Director, Stephan McAteer
Upcoming Events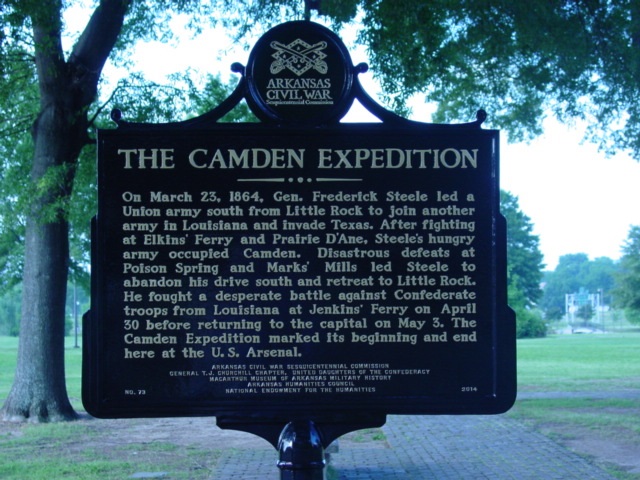 7:00 a.m. - 7:30 p.m. Saturday, March 23 - 155th Anniversary of the Camden Expedition Bus Tour 
Join us on Saturday, March 23, for a day-long bus tour commemorating the 155th anniversary of the Camden Expedition.  The tour will retrace (as much as possible given time constraints and a 56-passenger tour bus) the route taken by Federal soldiers March 23 - May 3, 1864.  Our guide on this tour is Mark Christ,  who served as community outreach director for the Arkansas Historic Preservation Program until his retirement last fall.  The bus will depart from the MacArthur Museum of Arkansas Military History in MacArthur Park, Little Rock (formerly the Arsenal Grounds) at 7:00 a.m. and include stops at sites along Elkin's Ferry, Prairie D'Ane, Nubbin Hill, Moscow Church Cemetery, Poison Spring, Marks' Mills, and Jenkins' Ferry.  A catered lunch will be provided at the McCollum-Chidester House in Camden, followed by visits to Ft. Lookout and Ft. Sutherland.  We anticipate arriving back in Little Rock by 7:30 p.m. 
 Seating for this tour is limited.  A non-refundable payment of $50 (check, cash, or credit card) is required to reserve a seat on the tour bus.  Checks should be payable to the MacArthur Museum of Arkansas Military History and mailed to the museum's address at 503 E. 9th St, Little Rock, AR 72202.  Once payment has been received, you will be notified by email.  Many of you joined us five years ago when we hosted Ed Bearss for this trip.  Since that time, several improvements to the route have been made.  In addition, efforts are on-going to have the Camden Expedition route designated a "scenic byway," with plans to introduce a bill in the 2019 Arkansas General Assembly designating the route a "scenic highway." 
 Most of you know Mark Christ, but for those who may not, he is a 1982 graduate of the University of Arkansas at Little Rock and received his Master's degree in 2000 from the University of Oklahoma. The Arkansas Historical Association presented him a Lifetime Achievement Award in 2015 and the Civil War Trust awarded him the 2013 State Preservation Leadership Award.  He has written, edited and co-edited several books including "Rugged and Sublime The Civil War in Arkansas," "Sentinels of History: Reflections on Arkansas Properties Listed on the National Register of Historic Places," which won an Award of Merit from the American Association for State and Local History, "Getting Used To Being Shot At: The Spence Family Civil War Letters," "All Cut to Pieces and Gone to Hell: The Civil War, Race Relations and the Battle of Poison Spring," "The Earth Shook and Trees Trembled: Civil War Arkansas 1863-1864," "The Die is Cast: Arkansas Goes to War, 1861," "Civil War Arkansas, 1863: The Battle for a State," which won the Military Order of the Stars and Bars' 2010 Douglas Southall Freeman Award and the Central Arkansas Library System's 2013 Booker Worthen Literary Prize, "This Day We Marched Again: A Union Soldier's Account of War in Arkansas and the Trans-Mississippi Region," "I Do Wish This Cruel War Was Over: First Person Accounts of Civil War Arkansas from the Arkansas Historical Quarterly" and "Competing Memories: The Legacy of Arkansas's Civil War." He has also written many articles for such publications as Civil War News, North and South, Blue and Gray, Arkansas Historical Quarterly and Pulaski County Historical Review. The Pulaski County Historical Society awarded him its Peg Smith-Mary Worthen Award for his article "'An Abolition Hole': Life in Union Little Rock, 1863-1865."
5:30 p.m. - 7:30 p.m. Saturday, March 28 - Exhibit Opening
"Imagery and Irony: The Fight for Women's Suffrage Through the Political Cartoons of Nina Allender"

Join us for the opening reception of this exhibit of political cartoons by artist and women's' rights activist, Nina Allender. The exhibit will feature Allender's work alongside artifacts from the suffrage movement in Arkansas. A lecture will precede the reception. The opening is free and open to the public.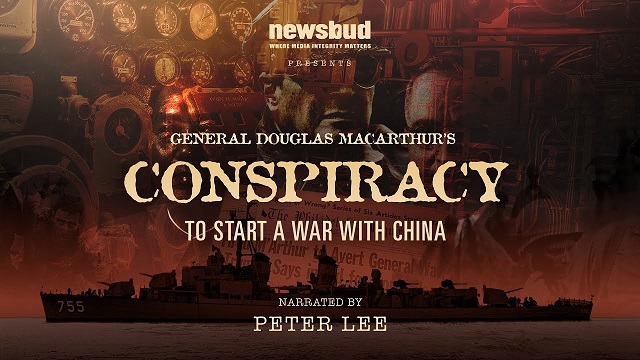 6:30 p.m. - 8:30 p.m. Tuesday, April 16 - Movies At MacArthur - Douglas MacArthur's Conspiracy to Start a War with China
The story of the operation that triggered President Harry Truman's removal of General Douglas MacArthur. Featuring testimonies of servicemen on the USS John A. Bole and newly declassified documents, it details the conspiracy, the cover-up and covert mission led by General MacArthur to start a war with China.
Allison Collection of World War II Photographs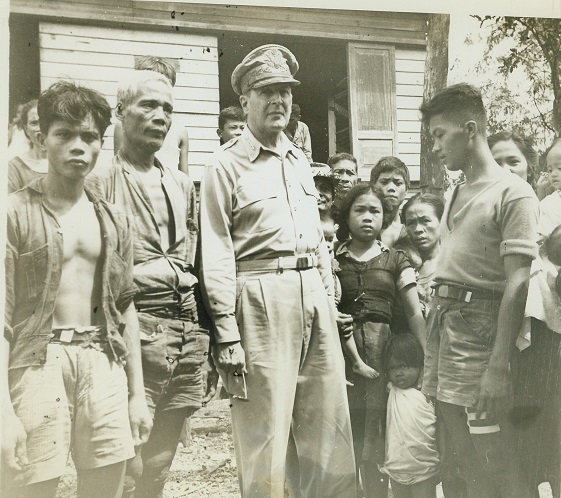 During World War II, James Allison, a sports writer working for the Houston Press, noticed that many photographs not printed in the daily newspaper were routinely discarded. He received permission to save these images, and by war's end he had amassed a collection of more than 4,600 photographs. In August 1977, Allison donated his collection to the Arkansas Museum of Science and History, located in the historic Arsenal building in MacArthur Park. Today, the MacArthur Museum of Arkansas Military History owns and preserves these images.

Click here to view the Allison Collection on Flickr.
Watch the City of Little Rock's website for changes or closing due to inclement weather.