Helen T. Leigh
Museum Field Trip Grant
The Arkansas Humanities Council and MacArthur Museum of Arkansas Military History would like to announce the new Helen T. Leigh Museum Field Trip Grant!

The MacArthur Museum of Arkansas Military History offers travel grants to help students visit the museum for interactive programs that enhance teaching of World War I and II, as well as learn about the historic Arsenal Building and Civil War Arkansas. The grants offer up to $500 to public schools and community colleges during the fall and spring semesters. 
First Call: American Posters of World War I - Examines the impact of propaganda on how a person or group thinks about people, society and events.

The Little Rock Arsenal - Explore what make the Arsenal Building historic and what it was like to be a Civil War Soldier.
Food For Thought - A look at soldiers' rations from the Civil War to present.

History Detective - Explore how museums use artifacts to interpret the past, and go on a museum or park scavenger hunt.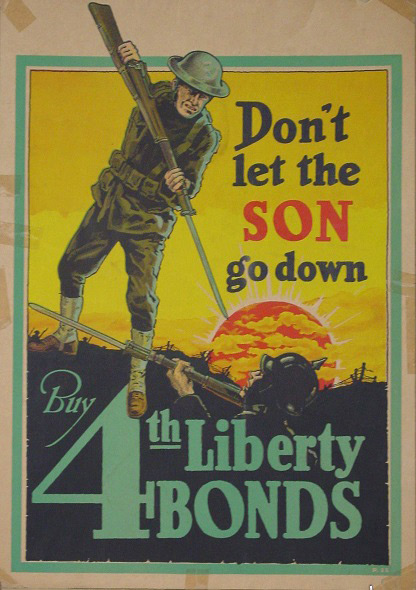 While there, teachers and students are encouraged to tour the museums, participate in various educational programs, and enjoy learning about our state's military heritage on the homefront and around the world.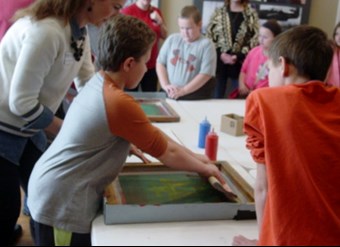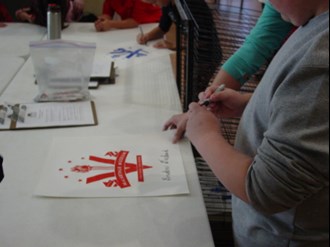 Students from Piggott Elementary make their own poster, a souvenir from the program.
The Helen T. Leigh Field Trip Grant offers up to $500 to schools statewide to cover mileage reimbursement, bus driver and use of bus fees, and substitute teachers.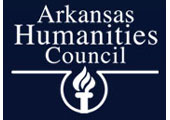 For more information, please visit the Arkansas Humanities Council website (HTML, new window) or contact Jama Best, Senior Program Officer at (501) 320-5761.