Outreach
The Reading Brigade Reading Program!
The Reading Brigade is an after school community outreach reading program targeting K-5th grade students. The program takes a non-traditional approach to introducing students to military history, both in the trenches and on the home front.  The program is a donation-funded project that allows the museum education staff to provide the program at community centers in Little Rock.


Off-site visits
With the ever increasing difficulty in taking classes on field trips, the MacArthur Museum of Arkansas Military History can take any of our programs that we offer to your class.  Along with educational programs, museum staff can visit your classroom to discuss military history topics. 


Partnerships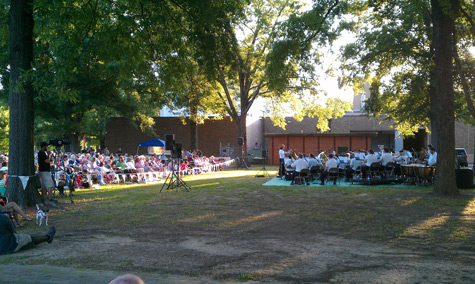 From time to time, the MacArthur Museum of Arkansas Military History will partner with other professional institutions to present public functions to promote education and learning.  Some of the working partnerships that we have had in the past are:
Aesthetic Club of Little Rock 
Air National Guard Band of the Southwest 
Arkansas Civil War Sesquicentennial Commission
Arkansas Education Television Network 
Arkansas History Commission
Arkansas Historic Preservation Program 
Arkansas Humanities Council 

Arkansas Literary Festival

Arkansas Military Vehicle Preservation Association
Arkansas Museums Association

Arkansas National Guard

Arkansas Paranormal Expo

Arkansas Post Museum

Butler Center for Arkansas Studies 

Central Arkansas Library System

Daughters of the American Revolution

Downtown Little Rock Partnership

Greater Little Rock Museums Consortium

Little Rock Convention and Visitors Bureau

Little Rock Wind Symphony
MacArthur Park Group

Mid-America Arts Alliance

National Center for Preservation Technology and Training

Petersburg National Battlefield

The MacArthur Memorial Museum  

The Museum of the Confederacy
Sequoyah National Research Center
United Daughters of the Confederacy
United States Air Force Band of Mid-America

University of Arkansas at Little Rock

University of Arkansas Medical Sciences 
If you are interested in a working partnership with the MacArthur Museum of Arkansas Military History, contact us to discuss possible educational events.