Community Centers
East Little Rock Community Center
2500 East 6th Street
Little Rock, AR 72202
501-374-2881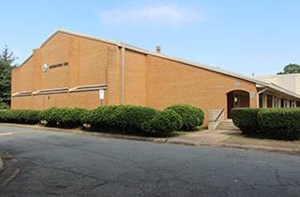 This community center is located in the East End of Little Rock within the Nathaniel Hill Community Complex along with the East Little Rock Senior Center and the St. Vincent East Health/Dental Clinic.
The complex includes approximately 29,000 square feet of building space surrounded by 26 acres of open space with lighted ball fields, 3 tennis courts, 2 playgrounds, picnic areas and basketball courts.
The East Little Rock Community Center is a service provider for various agencies, serves as a location for Little Rock Parks and Recreation special programs and events, youth athletics training location, and is the athletics home to several independent and public schools and/or organizations.
Our Staff
Susie Matheny, Recreation Facility Supervisor
Hours of Operation
Monday-Friday 9:00am—6:00pm
Facility Amenities
Full court gymnasium
Multi-purpose Rooms
26 acres of open space with lighted ball fields, playgrounds, basketball courts and picnic areas