Museum History
U.S. Arsenal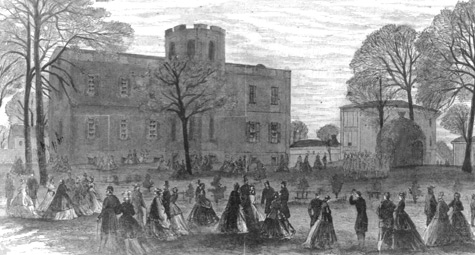 Shortly after Arkansas was admitted to the Union in 1836, the federal government established the Little Rock Arsenal for the storage of munitions and weapons in defense of the frontier. Eventually, more than thirty buildings were constructed on this 36-acre site, including an armory, officers' quarters, barracks for enlisted men, and a variety of other buildings necessary for the routine operation of a military post.
In February 1861, armed citizens threatened to seize the arsenal in anticipation of Arkansas's secession from the Union. A confrontation was averted when authorities negotiated a peaceful compromise with the commander, Captain James Totten, and federal troops withdrew from Little Rock.
After Arkansas seceded in May 1861, Confederate forces used the arsenal until September 11, 1863, when Union troops commanded by General Frederick Steele captured Little Rock. Renamed the Little Rock Barracks in 1873, the post was used to garrison troops until it closed in 1890.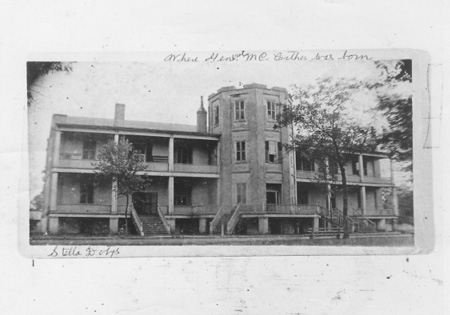 Arsenal Building, 1890s
History of Tower Building
Constructed in 1840, the Tower Building is the only surviving remnant of the Little Rock Arsenal and one of central Arkansas's oldest structures. With exterior walls almost three feet thick, the massive edifice originally served as a munitions warehouse.

After the Civil War, the building became quarters for Arsenal officers and their families. In January 1880, Douglas MacArthur, future General of the Army, was born here while his father, Captain Arthur MacArthur, was stationed in Little Rock. 

In 1892, the federal government traded the property to the City of Little Rock for 1,000 acres in North Little Rock, on which Fort Roots was built. All the structures except the Tower Building were removed, and the federal government transferred ownership of the site to the City of Little Rock on the condition that the grounds be "forever exclusively devoted to the uses and purposes of a public park." 

For the next fifty years, the Tower Building remained largely vacant and deteriorating. Finally, in the late 1930s, the structure underwent renovation and opened in 1942 as the Museum of Natural History and Antiquities, which occupied the building until 1997. 
History of MacArthur Museum of Arkansas Military History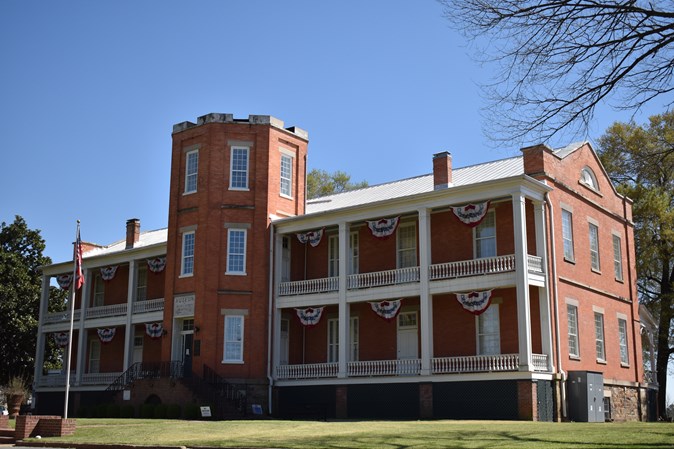 Arsenal Building, 2021

After another, more comprehensive renovation, the historic structure opened in May 2001 as the MacArthur Museum of Arkansas Military History. Built for protection on a perilous frontier, this National Historic Landmark survived the Civil War, witnessed the birth of a military legend, and now returns to its origins as an educational facility interpreting our state's rich military heritage.