Teachers
Museums are a wonderful way to expand and supplement topics covered in the classroom. Original artifacts are on display as well as primary and secondary source material.  A visit to the MacArthur Museum of Arkansas Military History can cover a wide range of topics from military, political, art and social history.   

Teachers are encouraged to prepare their students for their visit by discussing relevant topics that students will be exposed to before they visit.  Further, teachers are encouraged to use a visit to the MacArthur Museum of Arkansas Military History as a way to expand and extend the classroom experience for their students, continuing to engage students in dialog to help facilitate the learning experience while here.  Museum staff will be on-hand to help guide your class through the museum and to answer any questions.
School Group Visits
Tours
Tours of our current exhibits can be scheduled by making a reservation.  To make a reservation, please call the museum at 501.376.4602 Monday – Friday, 9:00 a.m. – 4:00 p.m.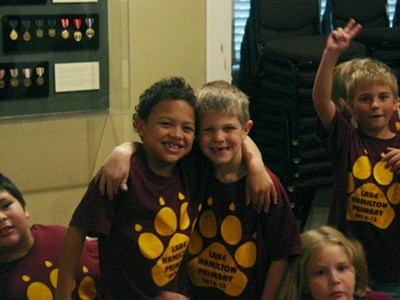 For tours where the class size is more than twenty students, the students will be divided into even sized groups and a museum staff member will accompany each group of students.  It is recommended that there should be one chaperone per ten students.
Museum staff are on-hand to guide tours through the museum and discussion of educational topics.  The museum is an extension of the classroom, not an alternative to it.
Students should be respectful of other visitors inside the museum.
There is no fee to tour the museum.
Pre-visit
Before arriving to visit the MacArthur Museum of Arkansas Military History, students should be aware that the museum is housed inside a building constructed in 1840, and to respect the age and historical significance of the museum structure.
It should be understood by teachers who bring their class to the museum that they will have provided their students with an understanding of the topic for which they are visiting the museum.
If you will be late for your confirmed time to visit the museum, we ask that you call ahead of time to inform the museum staff.
Scheduled tours that arrive 15 minutes or more late may not be guaranteed their scheduled tour or program.