Gift Shop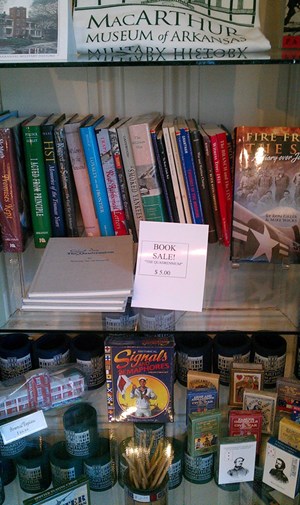 Located in the distinctive octagonal tower of the Arsenal Building, the gift shop offers unique items that enhance and interpret the museum's exhibits.
Gift shop merchandise includes a variety of books related to Arkansas's military past, as well as historical collectibles and traditional souvenirs that serve as reminders of your visit to the MacArthur Museum of Arkansas Military History.
All proceeds from the gift shop go toward the fulfillment of the museum's mission to preserve the historic Arsenal Building and interpret Arkansas's military heritage.
Please include time to stop in the museum gift shop during your visit.