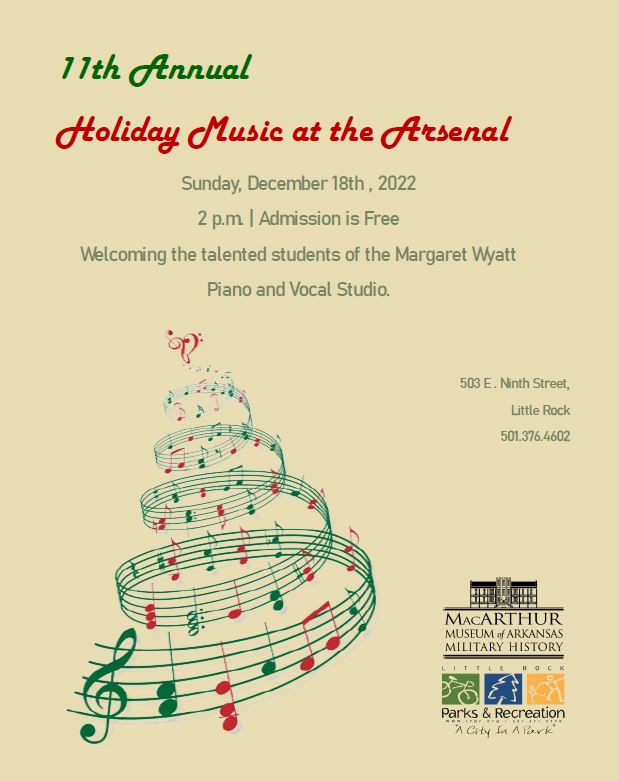 Holiday Music at the Arsenal
After a two year hiatus due to the pandemic, the Holiday Music at the Arsenal concert is back for its 11th year! The talented students of the Margaret Wyatt Piano and Vocal Studio will again be entertaining us with their extraordinary voices and skills on the piano. Refreshments will be provided and admission is free.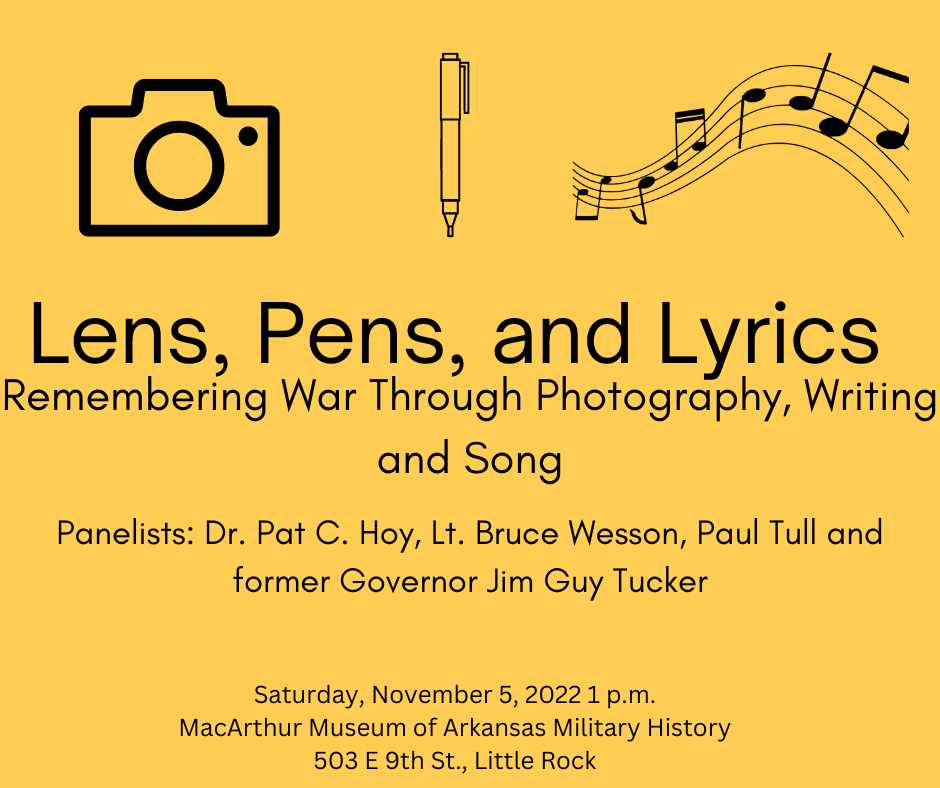 Lens, Pens, and Lyrics
The MacArthur Museum of Arkansas Military History will host a panel of three extraordinary individuals who will share military remembrances through their craft by reflecting on personal experiences. Each will speak about 30 minutes and be part of a questions and answers session.
Bruce Wesson, a first lieutenant in the U.S. Army who led a five-man, Department of Defense, Military Assistance Command Vietnam (MACV) combat photography film team known as the "MACV Army A Team" from 1967-68. A collection of his photographs are on exhibit in the museum's Vietnam Gallery.
Pat C. Hoy II (PhD, University of Pennsylvania) former Mellon Visiting Professor of English at Hendrix College held appointments at the U.S. Military Academy, Harvard, and New York University (Emeritus), is an award winning author of numerous work and textbooks on composition.
Paul Tull, a musician and Director of Freedom Sings Arkansas will discuss how music can help veterans. He is a team member of "Freedom Sings USA." The organization helps veterans, active duty military, and their families reach emotional balance by telling their stories through the creative process of songwriting. It also promotes public support, education and appreciation for the sacrifice veterans and their families make serving our country through hearing their stories told through song.
This panel discussion will be held November 5th, 2022 at 1 p.m. and is free admission.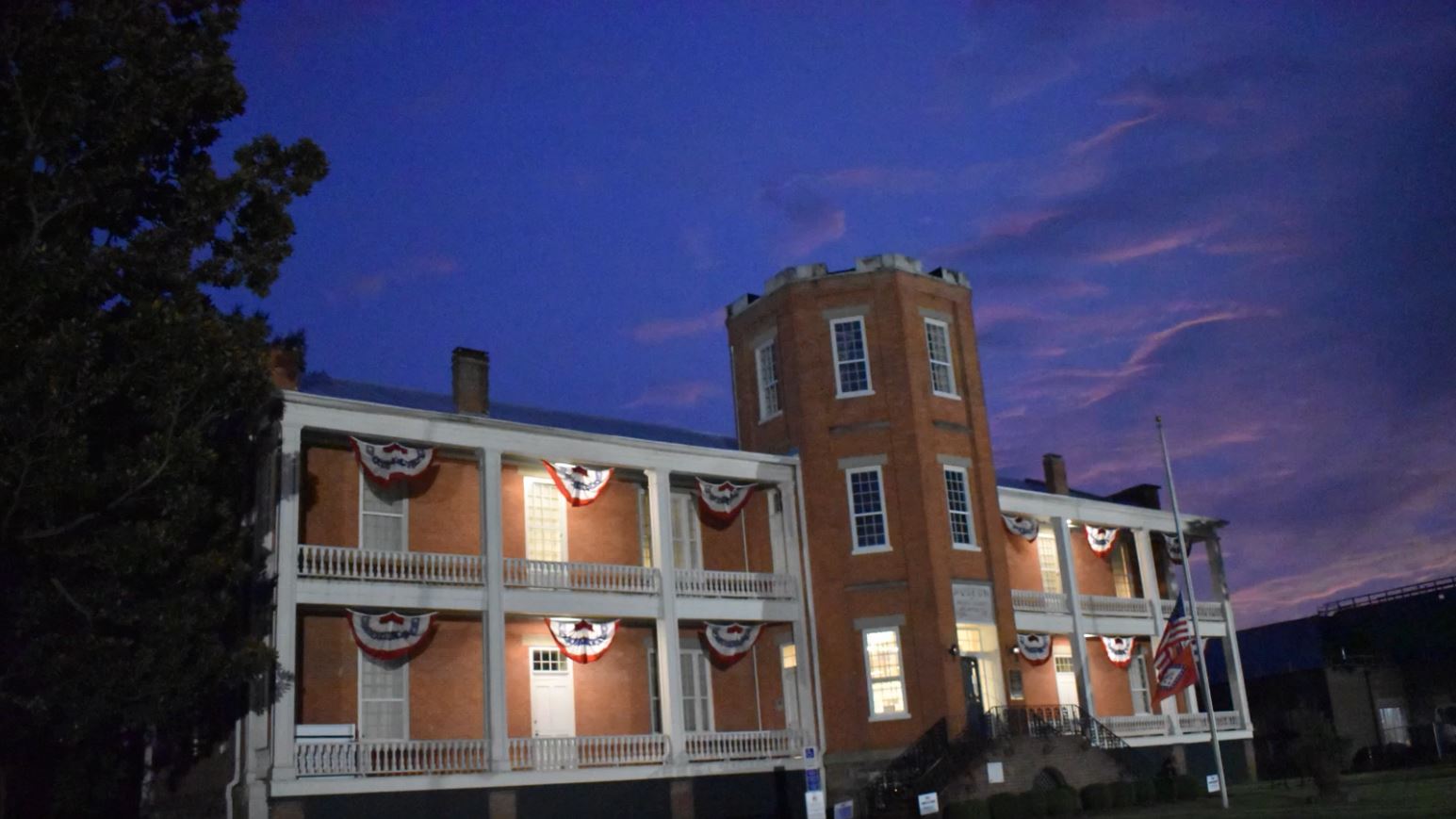 Specter Supper
October 31st 7 p.m. 
Join us for a hauntingly delicious meal catered by Trio's followed by a ghost hunting demonstration led by Rhonda Burton, Arkansas Ghost Catchers, and a tour of the Haunted Tower of the MacArthur Museum of Arkansas Military History led by Linda Howell, Haunted Tours of Little Rock. All proceeds will be used for ongoing projects in the park including pond maintenance, lighting and sidewalk repair. Tickets are $75 and costumes are encouraged! www.macarthurparklr.org/spectersupper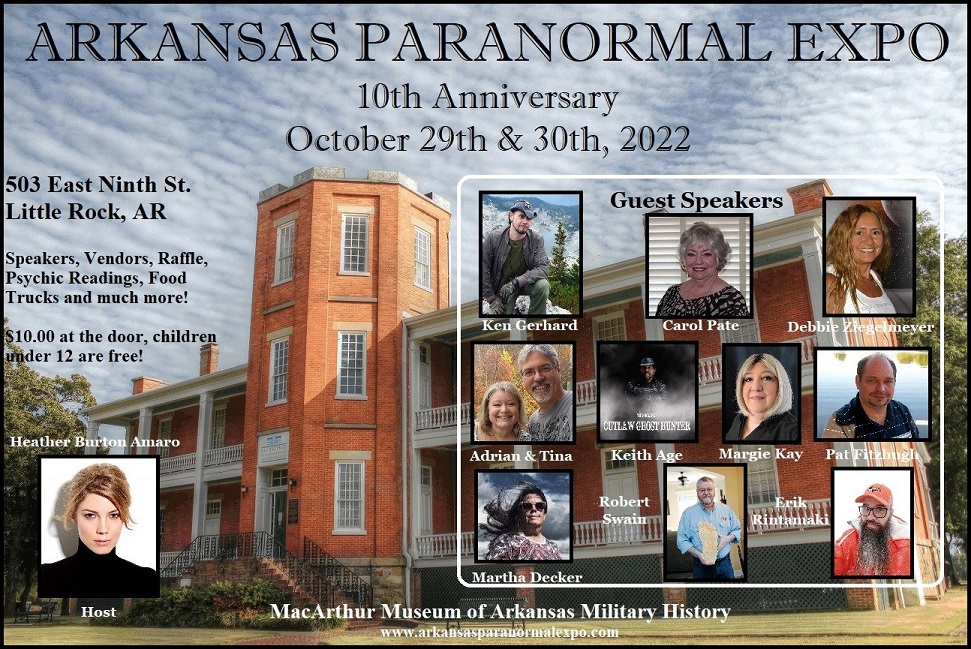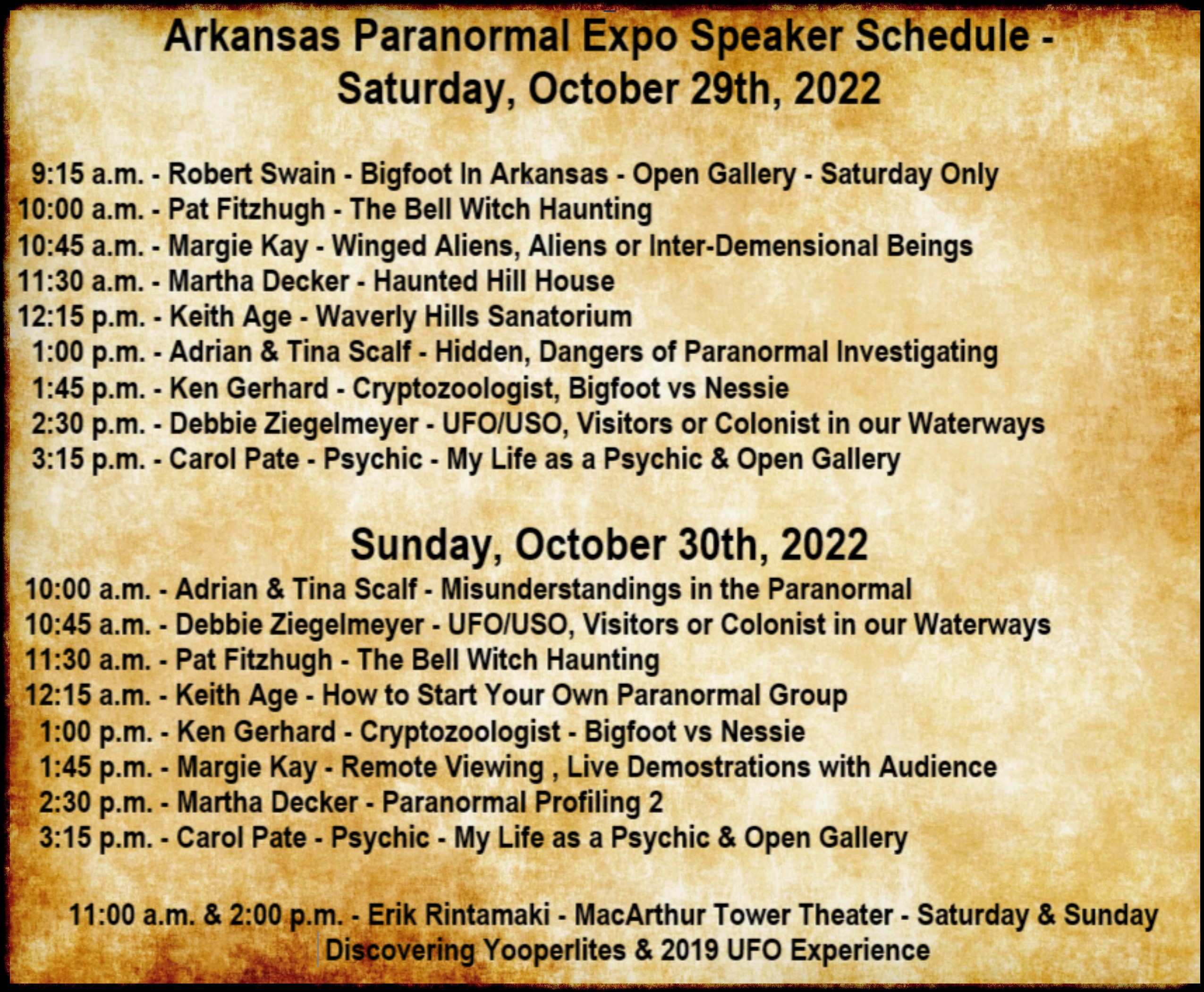 Arkansas Paranormal Expo
The Arkansas Paranormal Expo is a benefit supporting the MacArthur Museum of Arkansas Military History.  This year marks the expo's 10th Anniversary!  
The Arkansas Paranormal Expo has grown to be the biggest and most popular event of its kind in all of Arkansas. The A.P.E. organizers are adding even more vendors and speakers!  Subjects such as, UFO's, Bigfoot, Cryptozoology, Psychic Phenomena & Ghost Hunting will take the stage, proving in-depth education and intriguing insight.  We are proud to showcase and support keynote speakers, local experts and forerunners of paranormal exploration.
Everyone loves our Raffle & Silent Auction! There will be a variety of items, such as a Ghost Hunt at MacArthur Museum, Gift Baskets, Books, Haunted Tours of Little Rock Tickets, Razorback items, Psychic Readings and much more!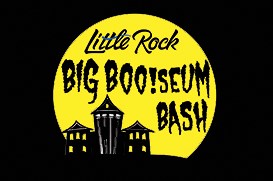 Big Boo!seum Bash
Little Rock Big Boo!seum Bash will return to the physical realm this year! On October 27th from 5:30-8:30 museum staff will be outside of Curran Hall (Little Rock Visitor Center; 615 E Capitol Ave) handing out tricks and treats! Come by and see us for this spooktacular event!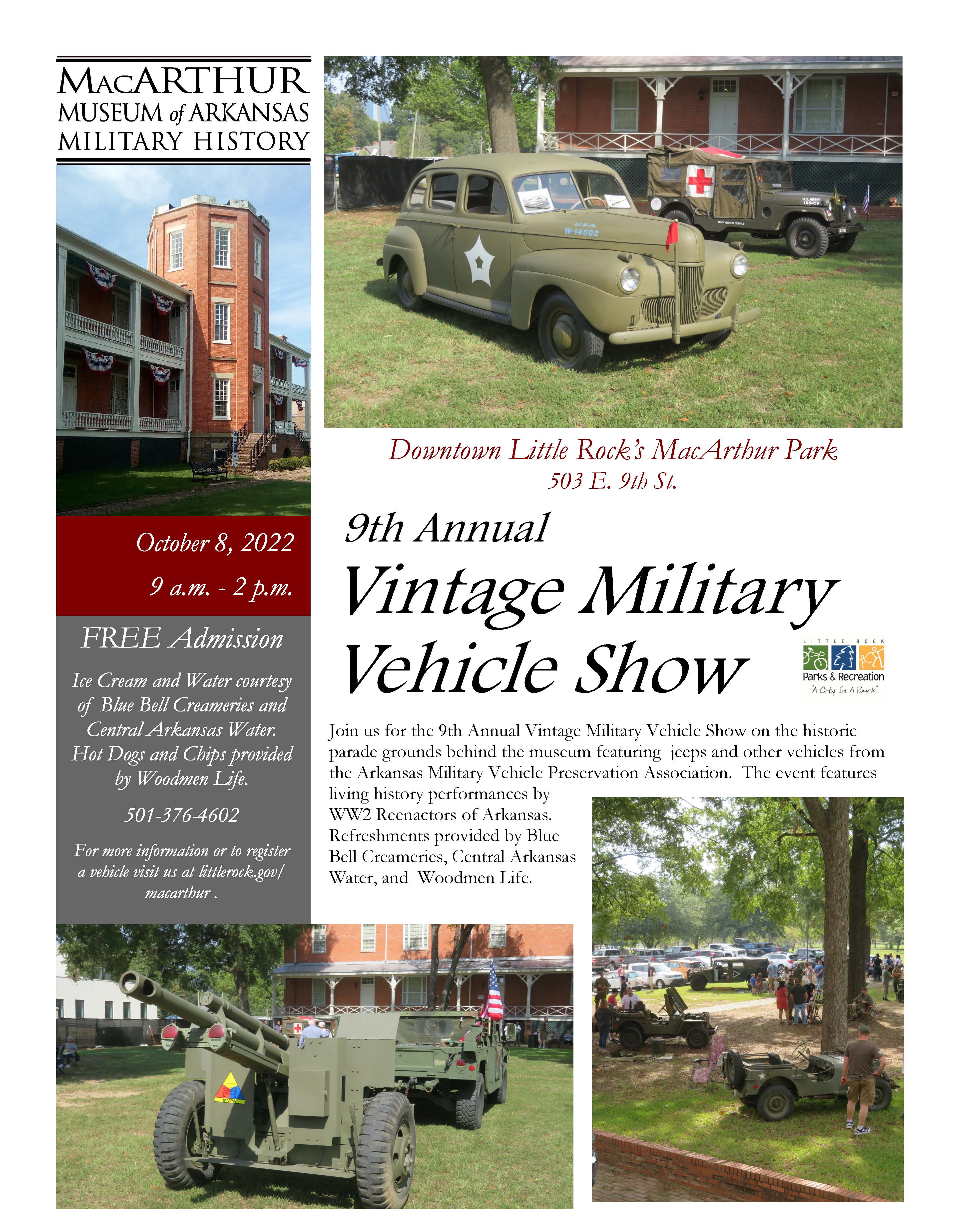 Join us for the 9th Annual Vintage Military Vehicle Show on the historic parade grounds behind the museum, featuring Jeeps and other vehicles from members of the Arkansas Military Vehicle Preservation Association and performances by the WWII Reenactors of Arkansas. Refreshments provided by Blue Bell Ice Cream, Central Arkansas Water, and Woodman Life.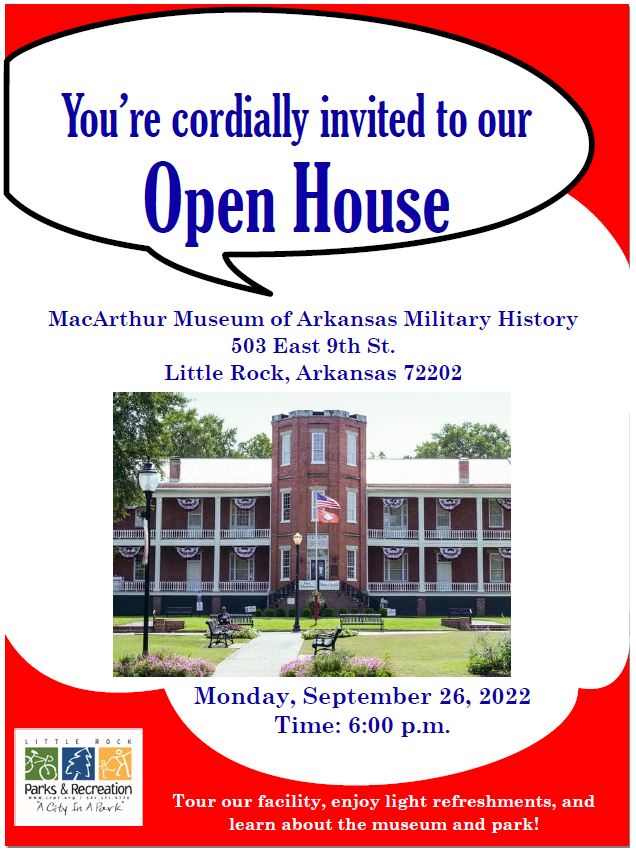 Join us for an Open House evening from 6-7:30 p.m. September 26th.  Explore the museum and learn about what all we have to offer.  We will have a small activity planned and refreshements!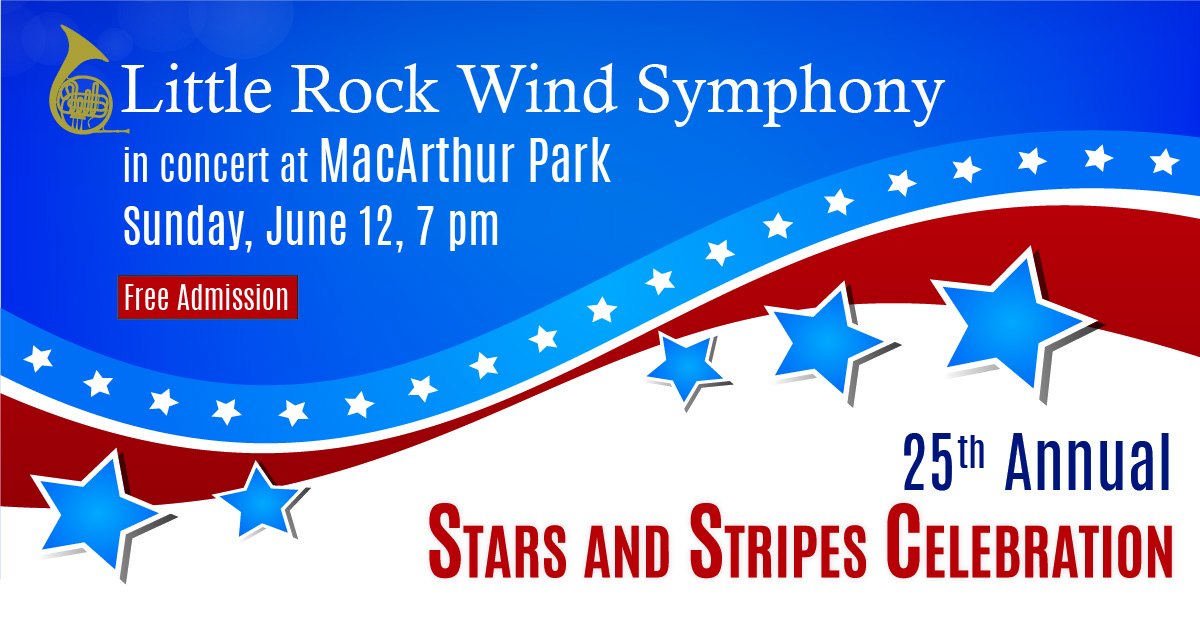 Celebrate Flag Day at this old-fashioned concert in the park, featuring marches, patriotic songs, show tunes, and a special tribute to America's favorite pastime with "Casey at the Bat" with narrator Steve Hancock. This FREE performance is fun for the whole family! Israel Getzov conducts.
Sponsored by Stone Bank.
Hosted by MacArthur Museum and LR Parks & Recreation.
FREE Ice Cream from Blue Bell Creameries!
FREE Flags to Wave from WoodmenLife!
FREE Ice Water from Central Arkansas Water!
The concert will be held on the parade grounds directly behind the MacArthur Museum of Arkansas Military History. 
The concert will be cancelled if the weather is uncooperative.
Donations accepted.
The MacArthur Park 5K is an annual race in downtown Little Rock coordinated by the MacArthur Park Group, Little Rock Parks & Recreation and Downtown Little Rock Partnership. (
macarthurparklr.org
) The 3.1 mile race (5K) begins from the North Lawn (9th Street) of MacArthur Park in front of the MacArthur Museum of Arkansas Military History. The MacArthur Park 5K is held each year in May. This year proceeds will go towards the installation and maintenance of the MacArthur Park UnLimited Playground!
Volunteers are needed for the race and will receive spectator access and a t-shirt. Volunteer sign up will open on April 1st.
Packet pick up and same day registration is from 5 p.m.- 6:45p.m. on Friday, May 6 on the parade grounds directly behind the MacArthur Museum of Arkansas Military History. You will receive your t-shirt, bib and chip. The race will begin promptly at 7 p.m. This race is timed using chip timing. Each chip must be returned to the race organizers once you cross the finish line.
Once you've crossed the finish line, please stay for the awards ceremony, live music by Jimmy Lynn's Psychedelic Velocity with plenty of food and drinks including Stone's Throw Brewing beer!
Spectators are welcome to hang around the park to watch and take in some live music and refreshments. Spectator entry is $15 for adults and $10 for children 12 and under.
All proceeds support MacArthur Park.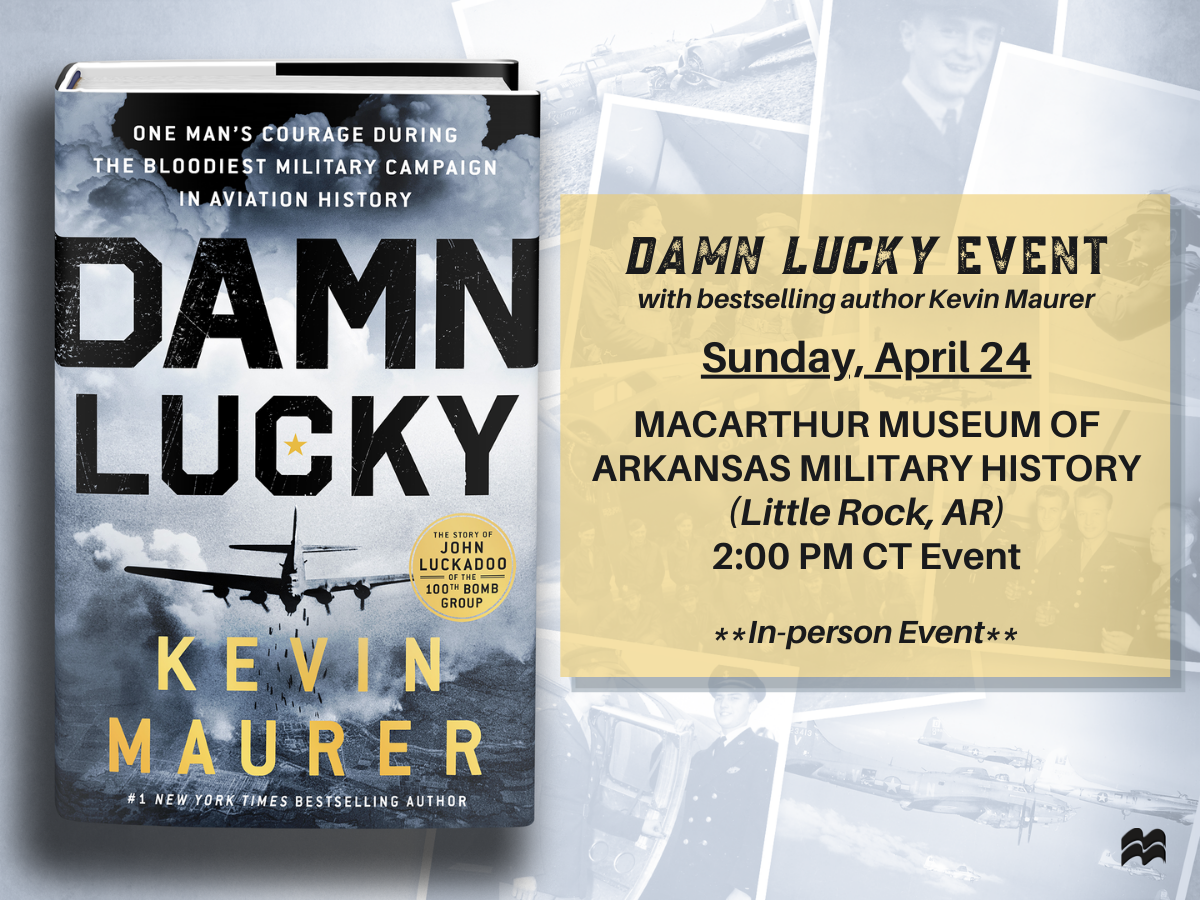 DAMN LUCKY: One Man's Courage During the Bloodiest Military Campaign in Aviation History
written by Kevin Maurer
Kevin Maurer's
DAMN LUCKY: One Man's Courage During the Bloodiest Military Campaign in Aviation History
(On sale: April 19, 2022) tells the true story of "Lucky" Luckadoo who flew some of the deadliest missions of World War II during the bloodiest military campaign in aviation history. Lucky served with the 100th Bomb Group during the early days of the bombing of France and Germany from England. His story starts with his quest to join the Royal Air Force with his best friend before the war, through 25 missions in combat over Germany to the one mission – a raid over Bremen – where Luckadoo felt like his luck had run out.
In DAMN LUCKY, drawn from Lucky's firsthand accounts, acclaimed war correspondent and bestselling author Kevin Maurer delves into this extraordinary tale, uncovering astonishing accounts of bravery during an epic clash in the skies over Nazi Germany.
Kevin Maurer is an award-winning journalist and three-time New York Times bestselling co-author of "No Easy Day," "No Hero" and "American Radical" among others. For the last eleven years, Maurer has also worked as a freelance writer covering war, politics and general interest stories. His writing has been published in Men's Journal, The Daily Beast, The Washington Post, and numerous other publications.
Join us for a talk with Kevin Maurer and a zoom appearance by John "Lucky" Luckadoo, followed by a book signing on April 24th. Admission is free.