Meet the Director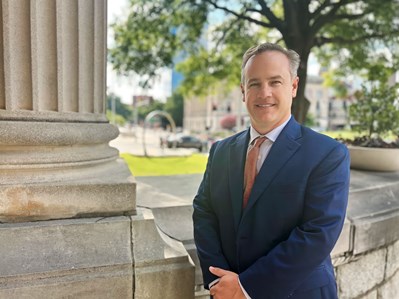 Leland Couch was appointed the Director of Little Rock Parks and Recreation in April 2022.
He has a Bachelor's of Landscape Architecture from the University of Arkansas at Fayetteville and is a Registered Landscape Architect. 
He is a Certified Parks and Recreation Professional (CPRP), Certified Playground Safety Inspector (CPSI) and also holds certifications as an Arkansas Certified Nursery and Landscape Professional and a Certified Intermediate Sawyer.
Prior to his appointment as Director of Parks and Recreation, Leland has held several positions in the department's Operations and Improvement Division for more than fifteen years of service.   During his tenure, he has also been a member of the National Recreation and Park Association (NRPA) and has severed several years on the Arkansas Parks and Recreation Association Executive Board (APRA) and remains an active member.
Mr. Couch is a native of Little Rock, Arkansas and resides in mid-town with his two young children. In his free time, he enjoys outdoor activities that consist of fishing, mountain biking, camping, and outings at the lake.
Leland Couch, Director
Little Rock Parks & Recreation
500 W Markham St #108,
Little Rock, AR 72201
501) 371-4770
lcouch@littlerock.gov