Deputy Director - Administration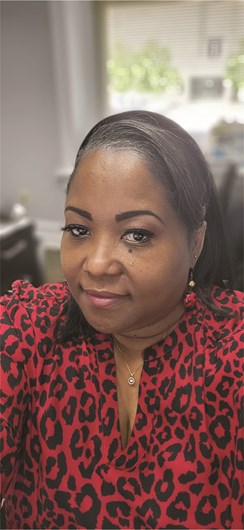 ANGELA NELSON
Angela Nelson was appointed to Deputy of Director of Parks Administration for Little Rock Parks and Recreation in June 2021. Angela manages the Parks and Recreation Department (Resource Division) which includes payroll, various finance/revenue affairs and human resource related issues. She has a team of six (6) staff.
Before she was appointed as Deputy of Director of Parks Administration, Angela held several administrative positions and as a Graphic Support Specialist in the City of Little Rock Public Works Department for more than fifteen (15) years before taking a position with the Parks and Recreation Department.
Prior to joining the City in June 2000, Angela worked as the Communication Coordinator for Pulaski Technical College, North Little Rock, AR., developing graphics and publications and worked as a Lay-Out Artist in Creative Services for the Arkansas Democrat-Gazette.
Mrs. Nelson was awarded Parks Employee of the Year in 2018.  She is a member of the Arkansas Public Employees Human Resources Association (APEHRA), The Arkansas Parks and Recreation Association (APRA), The National Recreation and Park Association (NRPA), the National Forum Black Public Administrators (NFBPA), The Society for Human Resources Management (SHRM), and acquired an Arkansas Department of Environmental Quality (ADEQ) Facility Operator's license during her tenure with Public Works. She is also a member of Sigma Gamma Rho Sorority, Incorporated.
She has a Bachelor of Arts degree in Graphic Design from the University of Central Arkansas at Conway, Arkansas.
Mrs. Nelson is a native of Little Rock, Arkansas. She has one (1) step-son (daughter-in-law), and two (2) grandchildren. She and her husband resides in the mid-town area. In her free time, she enjoys spending time with family, shopping, roller skating, traveling and enjoying arts and crafts.
Angela Nelson, Deputy Director - Administration
Little Rock Parks & Recreation
500 W Markham St #108,
Little Rock, AR 72201
501-371-4520
anelson@littlerock.gov