Deputy Director - Operations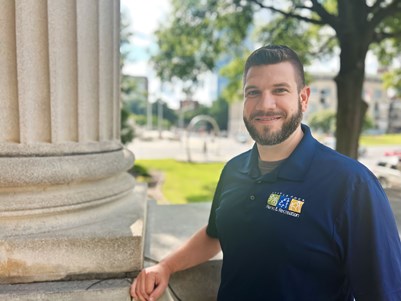 JUSTIN DORSEY
Justin Dorsey was hired as Deputy Director of Operations in December of 2022. He oversees the Operations Division of the Department, consisting of Maintenance, Landscape, Horticulture, Urban Forestry, Trails, Design and Construction.
He has a Bachelor's of Arts Degree in History from the University of Arkansas at Little Rock and a minor in wildlife and land management. He is a Graduate of the two-year State Park Leadership School through North Carolina State University.
Prior to his current position Mr. Dorsey worked over 12 years with Arkansas State Parks where he served as Superintendent at Davidsonville Historic State Park, Crater of Diamonds State Park and most recently as Manager at War Memorial Stadium in Little Rock. Mr. Dorsey also worked in Law enforcement for over 17 years. He was commissioned for 12 years with Arkansas State Parks and five years with the Benton Police Department.
Mr. Dorsey is a native of Little Rock, Arkansas. He and his wife Jennifer have three boys. They are very active in their Church and love the outdoors and traveling in their spare time.
Justin Dorsey, Deputy Director - Operations
Little Rock Parks & Recreation
500 W Markham St #108,
Little Rock, AR 72201
501-371-4644
jdorsey@littlerock.gov