Parks Maintenance Manager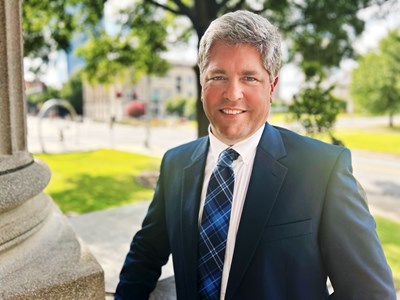 JOHN "JP" ROGERS
JP Rogers has been with the Parks Department for over 20 years. As Parks Maintenance Manger he is charged with the care and upkeep of parks that includes the Maintenance, Landscape, Horticulture, Urban Forestry and Trails crews.
A graduate of the University of Arkansas at Little Rock with a Bachelor's Degree in Political Science and a Masters of Public Administration. He has obtained Certified Playground Safety Inspector and Certified Parks and Recreation Professional credentials.
Prior to his current position JP was a Golf Course Superintendent at three of the City owned golf courses. He managed multiple golf courses in the private sector before starting employment with the City.
Mr. Rogers is a fifth generation Arkansan. He and his wife Mary Beth have two sons and a granddaughter. He enjoys cycling, canoeing, museums and autocross.
JP Rogers - Parks Maintenance Manager
Little Rock Parks & Recreation
500 W Markham St #108,
Little Rock, AR 72201
501-371-6850
jprogers@littlerock.gov