Deputy Director - Recreation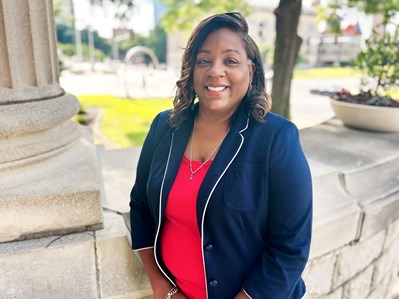 SHAWANDA CRAIG
I started working for the City of Little Rock on Feb.8th 1999 in the Human Resources Department as a Human Resource Technician I and was promoted in April of 2000 to Little Rock Parks & Recreation department as a Recreation Programmer at the University Park Adult Leisure, now The Centre at University Park. Over 23 years of service, serving the citizens of City of Little with such great fun memories.
A graduate of historic Little Rock Central High School, Ms. Craig received her Bachelor of Arts degree from University of Arkansas at Pine Bluff and a Master of Business Administration degree from the University of Phoenix.
Ms. Craig was named the Little Rock Parks & Recreation Employee of the Year in 2015. She also received recognition for 20 years with the City in 2019.
She loves to travel and watching her daughter play AAU Basketball and spending time with her husband, children, granddaughter, and family members. Ms. Craig enjoys watching and attending various sports and hopefully can start back playing tennis and pickleball.
Shawanda Craig - Deputy Director - Recreation
Little Rock Parks & Recreation
500 W Markham St #108,
Little Rock, AR 72201
501-371-6855
scraig@littlerock.gov