Safety & Training Coordinator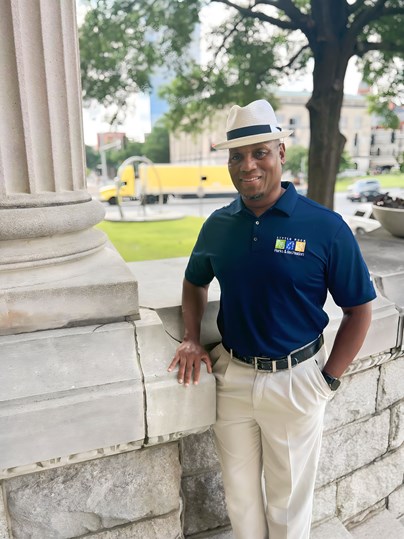 COURTNEY PERRY
Courtney Perry began his career with Little Rock Parks and Recreation (LRPR) February of 2017. 
He has made significant contributions to the organization's safety program by implementing a Safety Management System (SMS) where every individual at every level in every division has defined, functional roles and responsibilities in organizational safety risk management (SRM).
He brings with him a variety of safety management experience as a retired Veteran of the United States Air force (USAF) where he served in a variety of roles including C-130 E/H aviator, Squadron Flight Safety Program Manager, and member of the Air Force's accident investigation Interim Safety Board (ISB).  He also served as an Adjunct Professor of Aviation Safety Programs Management for Embry-Riddle Aeronautical University (ERAU); the world's largest, fully accredited, private university specializing in aviation, aerospace, and security/intelligence.  
In addition to his practical experiences in SRM, he has acquired a number of degrees from ERAU including a bachelor's with a minor certificate in safety, and multiple master's degrees including one with a specialization certificate in safety.  During his time at LRPR, he has also earned a Certified Playground Safety Inspector (CPSI) Certificate.      
Mr. Perry is a member of the local composite chapter of the USAF's Auxiliary, Civil Air Patrol (CAP), where he serves as a pilot and Squadron Safety Officer.  He has implemented a squadron specific SMS in accordance with CAP National safety regulations, and manages the program for both flight and ground operational safety.  
Mr. Perry was born in Jamaica, West Indies, and was first introduced to the State of Arkansas as result of attending C-130 aircrew ground and flight training at Little Rock Air Force Base.  He developed an affinity for the Natural State and believes it to be reminiscent of his native land in some respects.  He and his wife, who is a native of Arkansas, have two children and, in his free time, enjoys exploring the beauty of Arkansas from the air with family and friends.
Courtney Perry - Safety & Training Coordinator
Little Rock Parks & Recreation
500 W Markham St #108,
Little Rock, AR 72201
501-918-5276
ksykes@littlerock.gov