Special Operations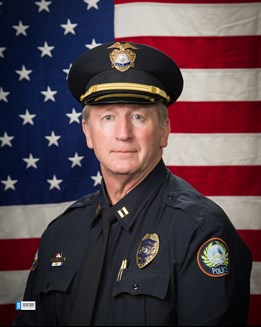 Captain Max Spriggs
The Special Operations Division is under the command of Captain Max Spriggs, who reports to the Assistant Chief of Police - Field Services Bureau.
Captain Max Spriggs has been a member of the Little Rock Police Department for 39 years, and is currently the Commander of the Special Operation Division.  He began his career in 1977 as a patrolman, later joining the Special Response Unit and SWAT Team.  In 1984, he was promoted to Detective and served in the Property Crimes and Homicide departments.  As a Sergeant in 1989, Captain Spriggs oversaw the daily operations of the Detention Facility, and later led a rotating squad in the Southwest Patrol Division.  He promoted to Lieutenant as patrol shift supervisor in 1991, oversaw the 6th Judicial Narcotics Task Force until 1993, and directed operations of the Vice Squad and Intelligence Units until 2004.  Ascending to the rank of Captain in 2004, Captain Spriggs has presided over the Southwest Patrol Division, the Administrative Division, the Special Investigations Division, the Special Operations Division, and the Headquarters Division.  He has worked closely with the Arkansas Department of Emergency Management, the FBI, Infragard, the Arkansas Department of Health, the Department of Homeland Security, and the Transportation Security Administration.    
Captain Spriggs holds a B.A. in Criminal Justice and is a graduate of the FBI National Academy and the Arkansas School of Law Enforcement Supervision.  He has Senior and Police Instructor certifications from the State of Arkansas, and has received extensive training from more than a dozen organizations, including the FBI, U.S. Secret Service, the Department of Justice, and the C.I.A.  Captain Spriggs is a member of numerous professional associations and has chaired several committees, which support community awareness and education.  He is committed to promoting mutual trust with the citizens of Little Rock by encouraging communication and resolving issues together.