Special Operations Division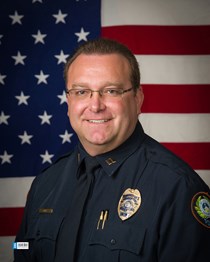 Captain Mike Davis
The Special Operations Division is under the command of Captain Mike Davis, who reports to the Assistant Chief of Police - Field Services Bureau.
Captain Davis is a thirty (30) year veteran with the Little Rock Police Department. Throughout his career, Captain Davis has been assigned to various units which include Narcotics, Gang Suppression Unit, S.W.A.T. Team, and the Motorcycle Unit. As a supervisor, he has worked in the Patrol Division, served as the Staff Adjutant for the Detective Division and has also commanded the Crime Scene Search Unit. As part of the Command Staff, Captain Davis served as the Downtown Division Commander prior to becoming the Major Crimes Division Commander, and Southwest Patrol Division Commander, before taking command of the Special Operations Division.

Captain Davis holds a Master of Science degree from the University of Arkansas and is a 2007 graduate of the Federal Bureau of Investigation National Academy (F.B.I.N.A.). Captain Davis also holds a Senior Certificate and Professional Police Instructor Certifications from the State of Arkansas.