Special Operations Division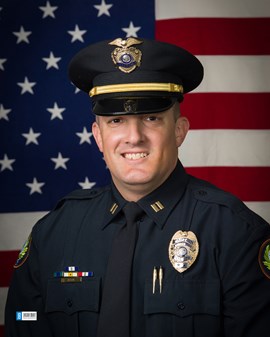 Captain Heath Helton
The Special Operations Division is under the command of Captain Heath Helton, who reports to the Assistant Chief of Police - Field Services Bureau.
Captain Heath Helton is a 23 year veteran with the Little Rock Police Department. Serving as Captain, he commands the Special Operations Division which is comprised of the following units: Airport, K-9, Crisis Negotiations Unit, Violent Crimes Apprehension Team, School Resource Officers, Youth Programs, Special Response Unit, Hit & Run, Motorcycles, Honor Guard, and S.W.A.T.
Throughout his career, Captain Helton has been assigned to various units which include Training, Patrol, Financial Crimes, S.W.A.T. Team, Special Response Unit, Helicopter Unit, and the River Market Unit. As a supervisor he worked in the Patrol Division, served as the Staff Adjutant for the Northwest and Special Operations Divisions, River Market Unit, Recruit Training Unit and the S.W.A. T. Unit. Since being promoted to Captain in 2015, he has commanded the Training Division, Northwest Patrol Division, and his current assignment.
Captain Helton has a Bachelor of Science degree in Leadership from Central Baptist College and will obtain a Master Degree in Criminal Justice from Liberty University in early 2020. He is a 2017 graduate of the Federal Bureau of Investigations (F.B.I.) National Academy-Session 268, the Federal Bureau of Investigations (F.B.I.) and Criminal Justice Institute-Arkansas Leader Session XXIV as well as the School of Law Enforcement Supervision. Captain Helton also holds a law enforcement Senior Certificate and Professional Police Instructor Certification from the Arkansas Commission on Law Enforcement Standards and Training.
Captain Helton has completed over 3200 hours of law enforcement training. He's received numerous civilian and supervisor commendations, three Life-saving awards, three Police Commendation awards, the Civic Achievement award and the Chief Lawrence Johnson Leadership Award. He is also the past director for the Arkansas Law Enforcement Torch Run benefiting Special Olympics, sits on the Board of Directors for Special Olympics Arkansas, and serves as the Region VI Coordinator for the International Law Enforcement Torch Run for Special Olympics.