Neighborhood Watch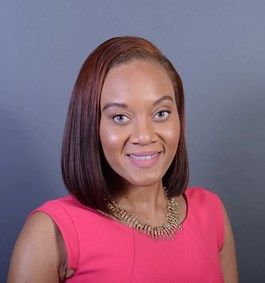 Victoria Brown
Neighborhood Watch/Public Affairs Coordinator
Little Rock Police Department
Victoria Brown joined the Little Rock Police Department as Neighborhood Watch/Public Affairs Coordinator on May 11, 2015.  In this position, she is responsible for Neighborhood Watch, community programs and outreach. She has an extensive background in public service having worked in education, law enforcement and public policy. In each field, she led the implementation of community programs and initiatives.
Brown has a Bachelor of Arts in Political Science from Philander Smith College and a Master of Public Administration degree from University of Arkansas at Little Rock. Brown was a recipient of the United Negro College Fund Scholarship, Bush Presidential Scholarship, and a Bowen Law PLUS participant. She also served as a congressional intern under former U.S. Congressman Vic Snyder.
Brown has participated in community service training programs with the Corporation for National and Community Service; as well as, law enforcement training with the Arkansas Attorney General's Office. She is a member of the National Forum for Black Public Administrators and an avid volunteer in her community.
Children Safety
Click on the links below for more information!
What do thieves look for when they gaze at your home or vehicle?
Click on the brochures below for more information and reduce the chances of becoming a victim of Burglary and auto Breaking and Entering.
For More Information
Neighborhood Watch Coordinator
Public Affairs Division
Little Rock Police Department
Office: (501) 918-5358
Email: vbrown@littlerock.gov