Assistant Chief Andre Dyer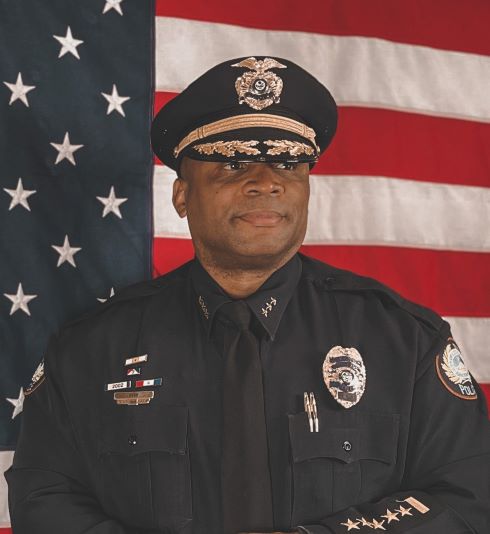 Andre Dyer joined the Little Rock Police Department in 1995 as a Patrol Officer. His strong determination allowed Assistant Chief Andre` Dyer to matriculate through the ranks, and build meaningful community relationships. In 1996 Dyer moved into the position of C.O.P.P. Officer (Community Oriented Policing Program) where he established a positive presence in the community serving until 2004.     In 2004 he was promoted to Patrol Sergeant where he mentored and supervised Patrol Officers, for a year, before being assigned C.O.P.P. Sergeant through 2008. His leadership and mentorship afforded him consistent and progressive assignments. He served as the Mobile Unit Sergeant 2008-2015, Patrol K9 Sergeant 2012-2015, Special Response Unit Sergeant 2005-2015.  In 2015 he was promoted to Lieutenant, where he served, Interim River Market Commander 2015, Special Response Unit Commander 2015-2017, Traffic Services Commander 2015-2017, Downtown Patrol, Special Operations- IMPACT, and Staff Adjutant in the Office of the Chief of Police.  He was promoted to Major in July of 2021 and assigned as Commander of 12th Street Station.
Assistant Chief Dyer shared that he has been tested under the most extreme pressures related to physical, mental and emotional demands in each role.  During his tenure, he has led community outreach events and initiatives such as Shop with a Cop, and the St. John Baptist Church Food Giveaway. Dyer holds a Bachelor of Science degree in Education from the University of Central Arkansas. He has obtained several law enforcements certifications and served as Vice-President of the Black Police Officers Association 2018-2020. Major Dyer was the Overall Class Leader of Little Rock Police Recruit Class #46 and his awards in the department include the Chief Lawrence Johnson Leadership Award 2008, LRPD Officer of the year 1998, three-time Officer of the Month Award, six-time Unit Commendation Award, and over 45 Letters of Commendation from both civilians and supervisors.
Andre Dyer was promoted to Assistant Chief on March 24, 2023.