Assistant Chief Joe Miller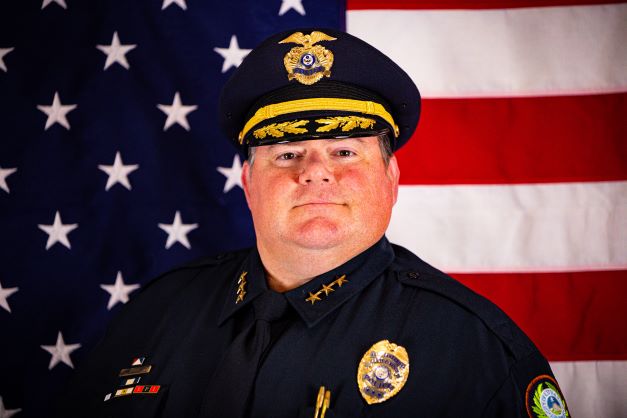 Michael "Joe" Miller joined the Little Rock Police Department in October of 2000. After graduating Recruit School #57 Miller was assigned to the Southwest Division, and eventually the Downtown Division where he spent most of his patrol experience. In 2006 he was promoted to Sergeant and assigned to the Northwest Division. He would later be selected as Adjutant Sergeant for the Downtown Division under Captain Dustin Roberson. Later Miller transferred to MOBILE Unit as Sergeant and would eventually be transferred to the Northwest Property Crimes Unit. He served there until 2014, when he was promoted to Lieutenant and was assigned to the 12th Street Station. From there he moved to the Property Crimes Unit. And in 2016 Miller was selected to build aa Emergency Management Unit within the Little Rock Police Department. By completing this monumental task, LRPD was the first police department within the state of Arkansas to have a Emergency Management Unity. Assistant Chief Miller was later selected to lead the Homicide Unit before being promoted to Major in 2019 where he served as commander of the Northwest Patrol Division. Before being promoted to Assistant Chief in 2022, he also served as Major over Headquarters division.
Assistant Chief Miller holds a Bachelor's degree in Criminology from Arkansas State University in Jonesboro. He also has obtained several law enforcement certifications, serves as an instructor for the Little Rock Police Academy and the Arkansas Criminal Justice Institute. He is a graduate of the Southern Police Institute's 141st session of the Administrative Officers Course, FEMA Emergency Management Academy and the Criminal Justice Institute-Arkansas Leader Course.
Assistant Chief Miller has received numerous civilian and supervisor commendations, as well as, the Departmental Life Saving Award, and the Chief Lawrence Johnson Leadership Award.