Capi Peck
Ward 4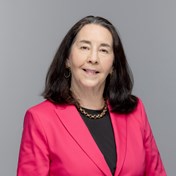 Capi Peck grew up in Little Rock, attending Forest Park Elementary, Pulaski Heights Junior High, and Hall High School. She earned a degree from Louisiana State University.
She has lived in Ward 4 for 43 years and opened Trio's Restaurant with her partner Brent in 1986. In addition to running a successful, award-winning restaurant, she is a community advocate and participates in many civic organizations.
Capi served on the Little Rock Advertising and Promotion Commission, the governing body of the Little Rock Convention and Visitor Bureau, as a restaurant industry representative for 12 years and co-chaired the successful Restore Robinson Campaign. She also served as chair of the A & P Commission during her last year of service.
She is a past president of the Arkansas Restaurant Association and received the Salut au Restaurateur award from the Arkansas Hospitality Association in 2012. She and Brent were inducted into the Arkansas Food Hall of Fame in 2022.  She was also a member of the Arkansas Public Health Advisory Board for eight years.
She is involved in many community and charitable organizations, including her favorite being the Arkansas Hunger Relief Alliance where she volunteers as a chef teaching Cooking Matters. Capi is passionate about working hard to address food insecurity.
In 2018, Capi received the prestigious Tikkun Olam award from the Jewish Federation of Arkansas.  Tikkun Olam means repairing of the world.  She is a member of Congregation B'nai Israel.
She is a member of Rotary 99, she received a Paul Harris Fellow in June 2023.  This is her second Paul Harris Fellow award which is in appreciation of the furtherance of better understanding and friendly relations among peoples of the world.
In July of the same year, she received the Friend of the Community Award from Arkansas Stonewall Democrats.  Capi was voted Best City Director by the readers of the Arkansas Times in both 2022 and 2023.
As City Director, Capi serves as Board Liaison to the Airport Commission, Sustainability Commission, and Parks & Recreation Commission.
Current Term:
 
January 1, 2021 to December 31, 2024
Current City Appointments:
 

Little Rock Municipal Airport Commission
Little Rock Parks and Recreation Commission
Little Rock Sustainability Commission

CONTACT INFORMATION
 
 
Home:
       
   
 
8201 Cantrell Road, Suite 100
Little Rock, AR 72227
Office:
       

   
 
Little Rock City Hall
500 West Markham - Room 203
Little Rock, AR 72201
(501) 371-4510
Email:
 
peckcapi@gmail.com