Capi Peck
Ward 4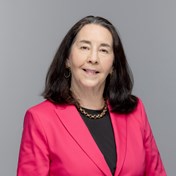 Capi Peck grew up in Little Rock attending Forest Park Elementary, Pulaski Heights Junior High and Hall High School where she is still very active in the Alumni Association, The Tribe. She earned a degree from Louisiana State University.
Director Peck has lived in Ward 4 for nearly 40 years. She and her partner opened Trio's Restaurant, also in Ward 4, in 1986. In addition to operating a successful award-winning restaurant, she is a community advocate and is involved in many civic organizations.
Director Peck has served on the Little Rock Advertising and Promotion Commission, the governing body of the Little Rock Convention and Visitors Bureau, as a restaurant industry representative for a decade. During that time, she played a key role in creating Little Rock Restaurant Month.  She Co-Chaired the successful Restore Robinson Campaign which led to recent opening of the iconic Robinson Center Performance Hall.
She is a past president of the Arkansas Restaurant Association. She received the Salut au Restaurateur award from the Arkansas Hospitality Association in 2012. She served on the Arkansas Public Health Advisory Board for eight years.
Director Peck helped start the first recycling program for the city of Little Rock in the early 1980's and spearheaded the Arkansas Green Restaurant Alliance. She is a member of Central Arkansas Executives Association and was named member of the year in 2015. 
She is involved in a number of community and charitable organizations including Our House, Center for Youth and Families, CARTI, Ronald McDonald House, Arkansas Symphony Orchestra, Arkansas Ballet, Camp Aldersgate, Pridecorps, Arkansas Arts Center, Arkansas Hunger Relief Alliance, Youth Home and many schools and churches.
Director Peck is a member of Congregation B'nai Israel where she taught Sunday school for four years. She, her partner Brent Peterson, and their two dogs reside in Ward 4.
Current Term:
 
January 1, 2021 to December 31, 2024
Current City Appointments:
 

Little Rock Municipal Airport Commission
Little Rock Parks and Recreation Commission
Little Rock Sustainability Commission

CONTACT INFORMATION
 
 
Home:
       
   
 
8201 Cantrell Road, Suite 100
Little Rock, AR 72227
Office:
       

   
 
Little Rock City Hall
500 West Markham - Room 203
Little Rock, AR 72201
(501) 371-4510
Email:
 
peckcapi@gmail.com