Vice-Mayor Kathy Webb
Ward 3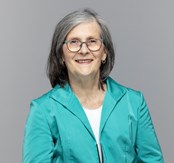 Kathy Webb represents Ward 3 on the Little Rock City Board. She started her first term on January 1, 2015, and was selected for a two-year term as vice-mayor January 3, 2017. She previously served three terms in the Arkansas General Assembly as a State Representative from 2007 through 2012.
Kathy Webb grew up in Arkansas and graduated from Little Rock Hall High. She earned a degree from Randolph-Macon Woman's College and attended graduate school at the University of Central Arkansas. She has also participated in the Senior Executives in State and Local Government program at the John F. Kennedy School of Government at Harvard University.
After working in political advocacy in Washington D.C. and throughout the U.S. for several years, she spent over 20 years in the restaurant industry in Illinois, Tennessee, and Arkansas.
Her community involvement includes service on the UAMS College of Medicine Board of Visitors, Arkansas Hospice, and First United Methodist Church of Little Rock. She was the founding president of the Chicago-area affiliate of Susan G. Komen for the Cure.
Kathy Webb has been honored by the Arkansas Kids Count Coalition, Just Communities of Arkansas, Arkansas Judicial Council, National Association of Women Business Owners, Sierra Club, Arkansas AIDS Foundation, Arkansas Chapter of the National Association of Social Workers, Pulaski County CASA, Interfaith Alliance for Worker Justice, Arkansas AARP, Arkansas Hospitality Association, Arkansas Municipal League, Hendrix College and Black Methodists for Social Renewal.
While in the legislature, she was the first woman to co-chair the Joint Budget Committee. She was also named the most effective legislator by Talk Business. Since leaving the legislature, she has served on the Metropolitan Housing Authority and the Little Rock Airport Commission.
Vice-Mayor Webb is the Executive Director of the Arkansas Hunger Relief Alliance. The Alliance is the statewide umbrella organization for Feeding America food banks, food pantries and agencies and hunger activists and the education and advocacy clearinghouse on hunger issues in Arkansas                                                                                                  
Current Term:
January 1, 2023 to December 31, 2026
Current City Appointments:

Age-Friendly Little Rock Commission
Commission on Children, Youth and Families (voting member)
Zoo Board of Governors

CONTACT INFORMATION
 
Home:
       
   
(501) 258-1949
Office:
       

   
Little Rock City Hall
500 West Markham - Room 203
Little Rock, AR 72201
(501) 371-4510
Email:
kwebb@littlerock.gov