Tobacco Prevention Program
The Tobacco Prevention Program works to decrease public health inequities by increasing the capacity of tobacco control and prevention efforts. We work to decrease the sale of tobacco products to minors, prevention efforts to area youth and provide tobacco cessation services to the community.

The City of Little Rock is committed to decreasing youth tobacco access and their attitudes towards tobacco use. For information regarding smoking cessation, please call our office at (501) 399-3420.

Why quit now?
Improve your health! Half of all smokers who continue to smoke will eventually die from a smoking related illness.
Protect the health of others by not exposing them to secondhand smoke. Smoke contains more than 7,000 chemicals and 70 of those cause cancer.

Tips to help you quit:
Pick a date and mark it on your calendar
Tell your family and friends about your decision to quit
Make a plan. Decide if you will use nicotine replacement therapy or other medications 
Get rid of all of your ashtrays, lighters and cigarettes
Never give up hope!


For FREE on-going help with smoking cessation, please call the Quit Line at: (800) QUIT-NOW. It is available twenty-four (24) hours a day, seven (7) days a week.
Smokeless Spitless Tobacco Use
Did you know that ONE can of chewing tobacco (dip, snuff, chew, smokeless tobacco) contains 144 milligrams of nicotine or ninety (90) cigarettes?
Spit tobacco can deliver up to five (5) times more the amount of nicotine than one cigarette. For example, a thirty (30)-minute "chew" give you the same amount of nicotine as three (3)  cigarettes.
Pulaski County Tobacco Permit Holders
It is ILLEGAL to buy or sell tobacco products without a valid, current permit.
To renew or obtain a state permit online with the Arkansas State Tobacco Control Board, please visit www.atc.ar.gov.
If you sell tobacco products within the Little Rock city limits, you are required to have a license as well. You can apply online HERE.
Arkansas Tobacco Control Board Merchant Training calendar click HERE. Required by the State of Arkansas. 
Arkansas ID Card Guide (Courtesy of AR Tobacco Control Board)
Report a violation. 
Failure to have these permits will result in possible fines and/or suspensions.
Community Tobacco Prevention Programs:
Center for Healing Hearts & Spirits - Joyce Raynor, Director
Lifeway International  - Steven Del Rio, Director
YES Team (Youth Extinguishing Smoking)
Helpful Links:
www.stampoutsmoking.com
www.tobaccofreekids.org
www.cancer.org
www.oralhealthamerica.org
www.atc.ar.gov
https://www.moneygeek.com/insurance/dental/
www.mesothelioma.net
http://tobaccofreelife.org/
https://choicemutual.com/smoking-faqs/

Downloads:

Tobacco Prevention Activity Sheets (for download)

Resources (Courtesy of Stamp Out Smoking)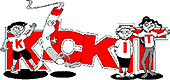 Call (501) 399-3420!