Meet the Director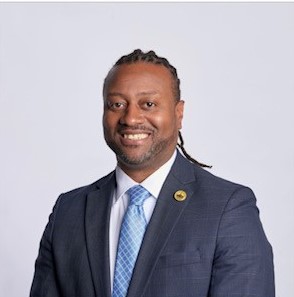 Kevin D. Howard, is the Housing Director for the City of Little Rock Department of Housing and Neighborhood Programs. Previously he served as the Community Development Manager for the City of Little Rock for seven (7) years in which he managed the HOME Investment Partnerships Program, Community Development Block Grant Program (CDBG), Neighborhood Stabilization Program II (NSP2) and Housing Opportunities with Persons with AIDS Grant (HOPWA). He also has served as Interim Redevelopment Administrator for the Land Bank for 6 months. He has been employed at the City of Little Rock since May 2010 and served as the Neighborhood Stabilization 2 (NSP2) Program Administrator where he was responsible for administering $8.6 million the Little Rock Consortium received in NSP2 funds. Prior to working at the City of Little Rock he served two (2) years as the Construction/Environmental Specialist at the State of Arkansas Development Finance Authority (ADFA) in the HOME Investment Partnerships Program (HOME) Division.

He holds several professional licenses and certifications with over twenty-four (24) years of experience as a Real Estate Appraiser, General Contractor, and Real Estate Broker. Some of his certifications include; Housing Development Finance Professional from The National Development Council, CDBG Basics & Advance Training Certification for Practitioners, Housing Production Manager Certification, Risk Management in Construction & Rehab, Project Management for Construction & Rehab – NeighborWorks. Design & Construction (Arkansas Fair Housing Commission). He is also a Real Estate Developer and has developed a 34 +/- Acre tract of land into a residential subdivision with commercial frontage. He is a product of Grambling State University and has a Bachelor of Science Degree in Business. While at Grambling State University, he was Captain of the Men's Basketball team, selected to the Historically Black College University (HBCU) All American Men's Basketball team and awarded several academic accolades while at the Grambling.

He has been a faithful volunteer for twenty-three (23) years mentoring young men with the Hard at Work Kids (HAWKS) Foundation, Parkview Mustangs, and Arkansas Youth Sports Association. Through his mentoring, Kevin has helped these young men in securing athletic and academic scholarships, thus allowing for a free college education. He is a member of several organizations such Alpha Phi Alpha Fraternity, Inc, National Forum of Black Public Administrators (NFBPA), National Community Development Association (NCDA) Chairman Region VI (Southwest), Arkansas Community Development Association (ACDA), and National Association of Real Estate Brokers (NAREB). Mr. Howard has a passion for Community Service, Community Development and assisting citizens through housing and public service grants.
Kevin Howard, Director

500 West Markham Street, Suite 120W
Little Rock, AR 72201
501-371-6825
khoward@littlerock.gov