Business Recycling
Even though the City of Little Rock does not mandate or provide business recycling, there are many companies in Little Rock that can help your business start recycling today.
First you should call your trash contractor to see if they also offer recycling services. Business recycling costs are generally quoted on a per business basis. When calling about recycling services you should be able to tell the provider the size of your trash dumpster and the types of materials your business would like to recycle. 
The following companies provide business recycling in Little Rock:
Natural State Recycling: natural-staterecycling.com
Located in the Little Rock Port, Natural State Recycling can help your business recycle paper, cardboard, and plastic waste.
Call Natural State today to receive a quote on cost and to schedule a waste audit for your business: 501-490-0500.
If your business produces small amounts of recycling you can drop it off at the Natural State drop off center in front of their building at 4501 Thibault Road, Little Rock, AR 72206.

Waste Management: wm.com/us/business
Located in the Little Rock Port, Waste Management can help your business recycle a variety of waste products.
Call Waste Management today to talk with a representative: 501-490-0733.

Republic Services: republicservices.com/businesses
You can request recycling from Republic Services online or over the phone: 501-569-3700
EPIC Glass: Sign up for a glass recycling pick up program with EPIC Glass.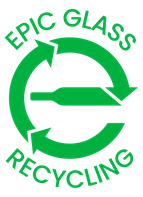 Business Electronics Recycling
If your business has electronics that need to be recycled you're in luck! The Regional Recycling and Waste Reduction District has partnered with eSCO, an Arkansas based e-waste recycler, to provide e-waste recycling pick-up services for businesses in Pulaski County. 
Who can participate in the e-waste pick-up program? 
Any business located within Pulaski County. This is not available for households. 
What does it cost for eSCO to pick up business e-waste? 
If your business has two (2) or more pallets of e-waste call toll free 844-223-3190. The pick-up service is free of charge. 
If you have fewer than two (2) pallets, call eSCO at 479-270-2565 to schedule a delivery time at least 24 hours ahead. There is a $75 charge for pick-up. However, you can drop off these materials free of charge during business hours at eSCO's collection center located at 1807 E 23rd Street, Little Rock, AR 72206. 
What counts as e-waste? 
eSCO is unable to accept any items that contain Freon, fuels, oils and paint regardless of whether they require electricity.
How do I schedule a pick-up? 
You will need to fill out this form at the bottom of the Regional Recycling and Waste Reduction District's website. 
Learn about other E-Waste recycling options on our electronics recycling page.
Business Food Waste Recycling
Here in Arkansas, Organix provides food waste pick up and recycling services. Currently Organix is working in Little Rock with a variety of hospitals to gather their post-consumer food waste. They have been recycling the food waste from UAMS since 2016. Visit the Organix website to learn more about the services they offer to businesses.  
Food Recovery (Pre-Consumer Food Waste): 
Does your business host events and often have leftover food? Does your business always have extra pre-consumer food waste due to the nature of the business? Consider donating any pre-consumer food to Potluck Food Rescue, a non-profit in Central Arkansas that participates in food recovery. 
Event Food Waste Recycling: 
If you are interested in hosting a Zero-Waste Event, consider contacting Food Loops to make a plan, collect food waste, and haul it off after the event.