Please download, print, and share these resources! If you have a topic suggestion for our educational materials, let us know at recycle@littlerock.gov
Hang this poster in the classroom, above the office recycling can, or on the refrigerator at home.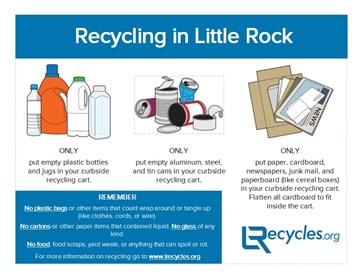 Three easy steps to recycling in Little Rock
Versiones en español saldrán pronto.