Emergency Management Division
About the Emergency Management Division
The City of Little Rock's Emergency Management Division is responsible for emergency preparedness and disaster planning, as well as coordinating efforts of multiple agencies during disaster response and recovery efforts. Along with the emergency management functions of this division, it is also responsible for the management of the City's state and federal disaster preparedness and Homeland Security Grants.
Family Disaster Preparedness Kit/Plan
Disasters happen anytime and anywhere. And when disaster strikes, you may not have much time to respond. A highway spill or hazardous material could mean evacuation. A winter storm could confine your family at home. An earthquake, flood, tornado, or any other disaster could cut water, electricity, and telephones-for days. After a disaster, local officials and relief workers will be on the scene, but they cannot reach everyone immediately. You could get help in hours, or it may take days. Would your family be prepared to cope with the emergency until help arrives?
Your family will cope best by preparing for disaster before it strikes. One way to prepare is by assembling a Disaster Supplies Kit. Once disaster hits, you won't have time to shop or search for supplies. But if you've gathered supplies in advance, your family can endure an evacuation or home confinement.
*Click on the image to learn more about developing your own Family Disaster Preparedness Kit/Plan


Pulaski County/City of Little Rock Hazard Mitigation Plan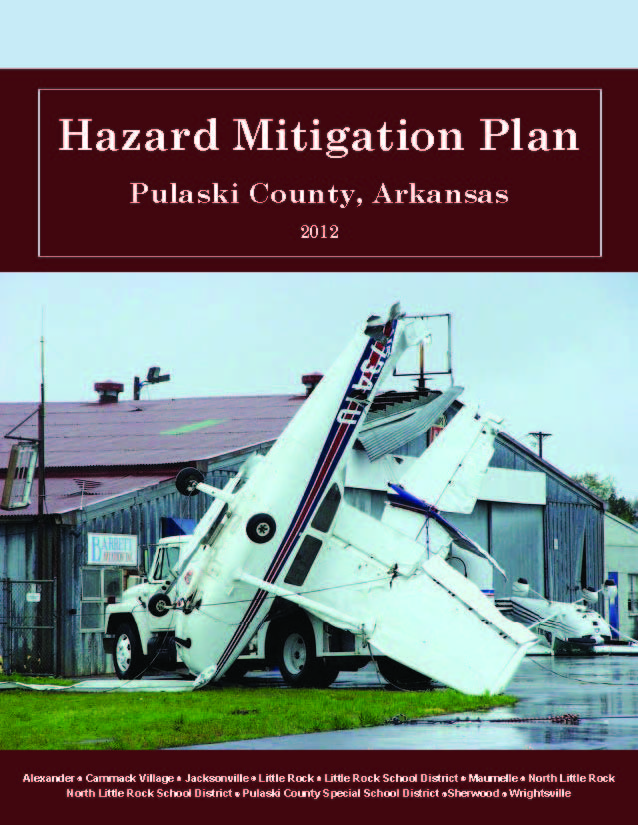 (Click on the image to view the Pulaski County/Little Rock Hazard Mitigation Plan)
For More Information
Matt Burks - Emergency Management Administrator
(501) 569-4130
mburks@littlerock.gov
Nathan Spicer - Emergency Management Specialist
7000 Murray St.
Little Rock, AR 72209
(501) 569-4131
nspicer@littlerock.gov