Wellness Program Survey Results
Thank you to all who completed the City of Little Rock's Wellness Program Survey. We had approximately 240 responses. Several of you indicated that you would like to see the results of the survey, so here are the highlights. One of the questions asked was what you thought the name of our program should be. After a lot of discussion on the matter, we decided to keep the name that we had. Our goal is to create a continuous, sustainable and engaging program for the City of Little Rock employees. We determined that we were already on the right tract, we just needed to stay the course.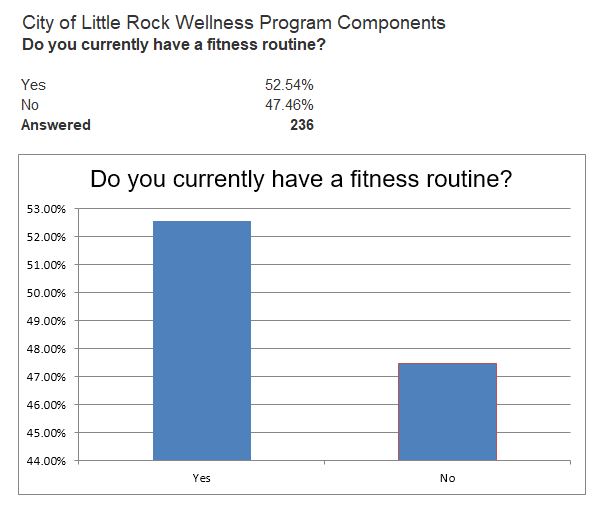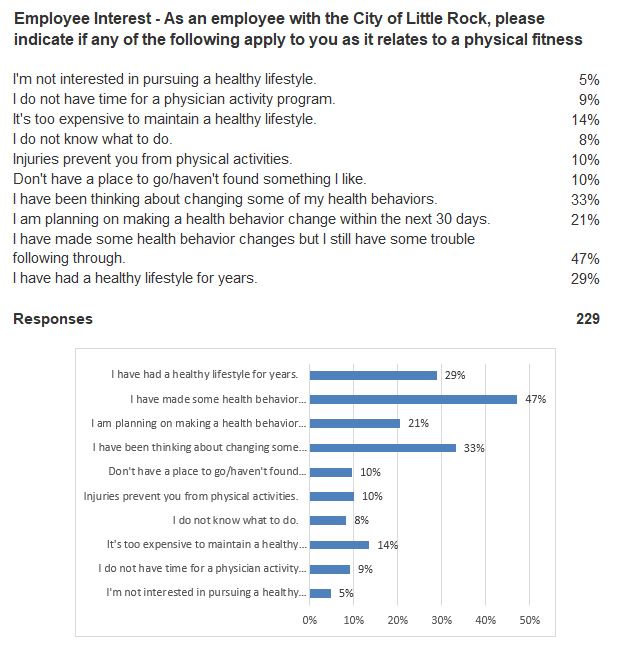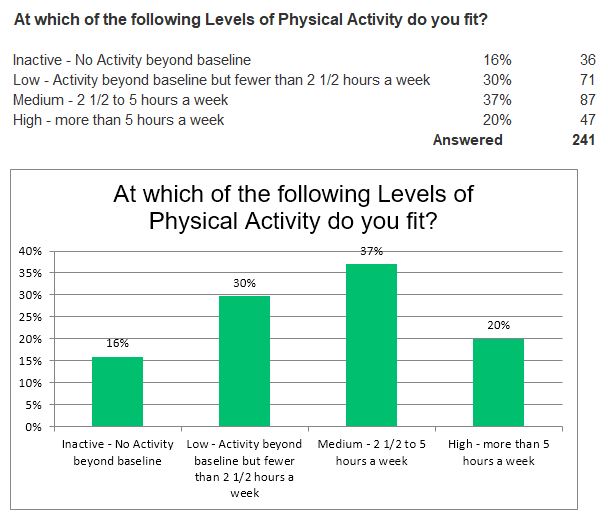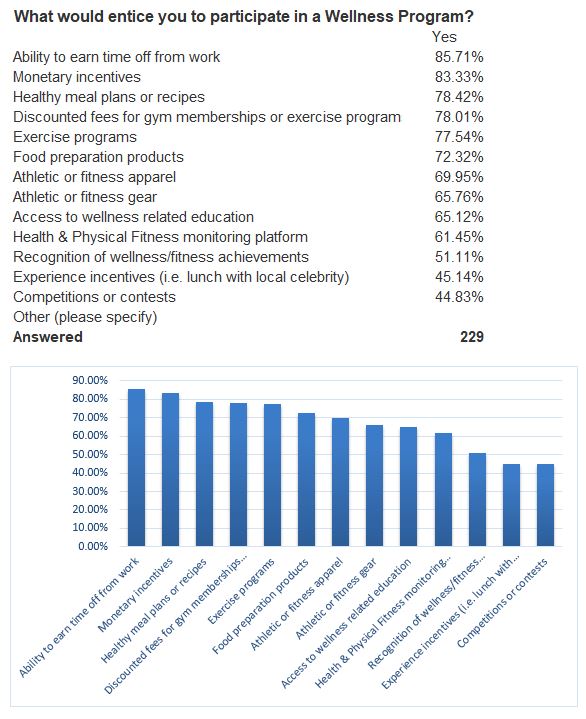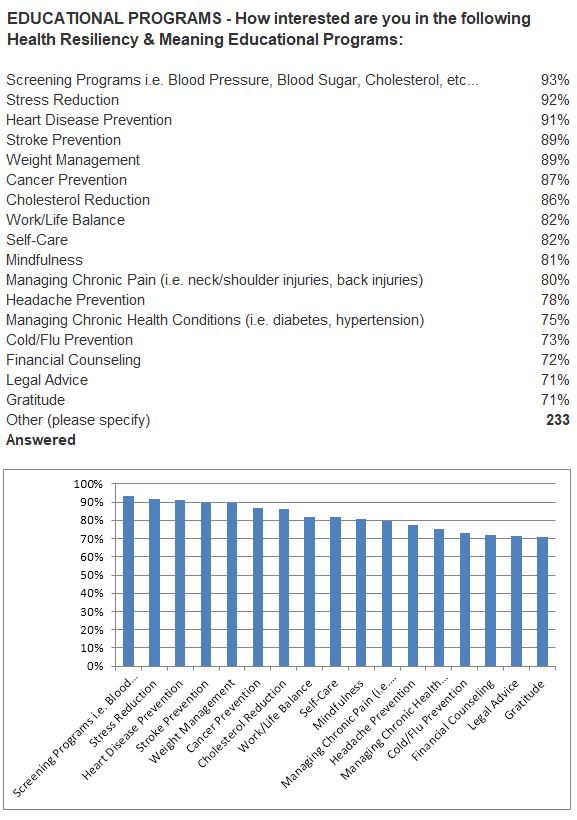 As a City of Little Rock Employee You have PERKS!