National Bicycle and Pedestrian Documentation Project
The National Bicycle and Pedestrian Documentation Project is around the corner.  On Tuesday Sept. 12th and Saturday Sept. 16th we volunteers will help determine how people on bikes and on foot are using our streets. We only do this once a year. This is the ONLY window we have into bicycle and pedestrian activity in Little Rock.
Who Cares?
If you want to make Little Rock a better place for people to walk and ride, you should.  These are the only usage data we have to reference when discussing the importance of bicycle and pedestrian accommodations to City staff, elected officials, the public, businesses and granting agencies.  It was by referencing these data that I was able to successfully demonstrate to the Federal Lands Access Program that the Arkansas River Trail "Loop" is broken and their $1.6M funding was required to fix it (Fig. 1).  I have also used these data to show several stakeholders that the bicycle is becoming a more important transportation mode in Little Rock (Fig. 2).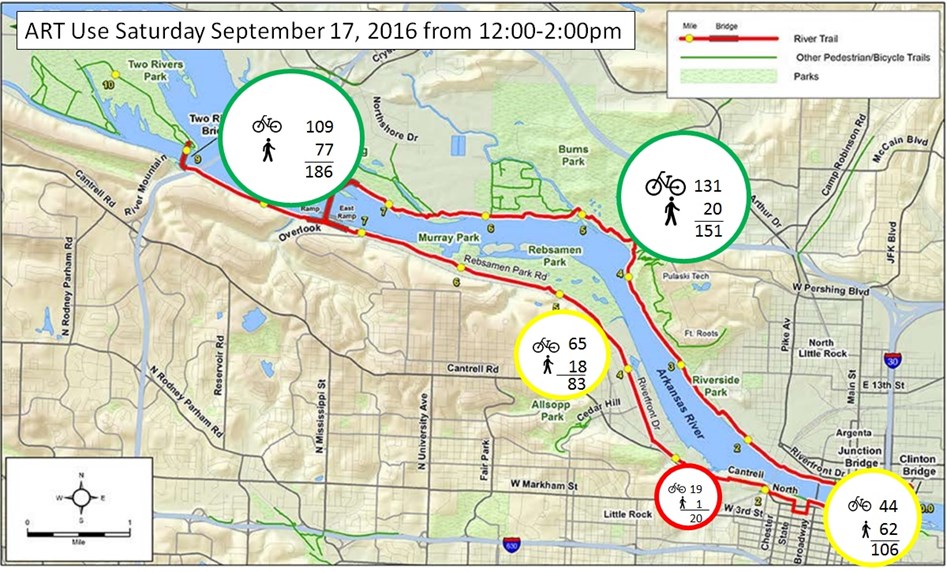 Figure 1.  Demonstrating evidence of a problem is critical to getting grant funding.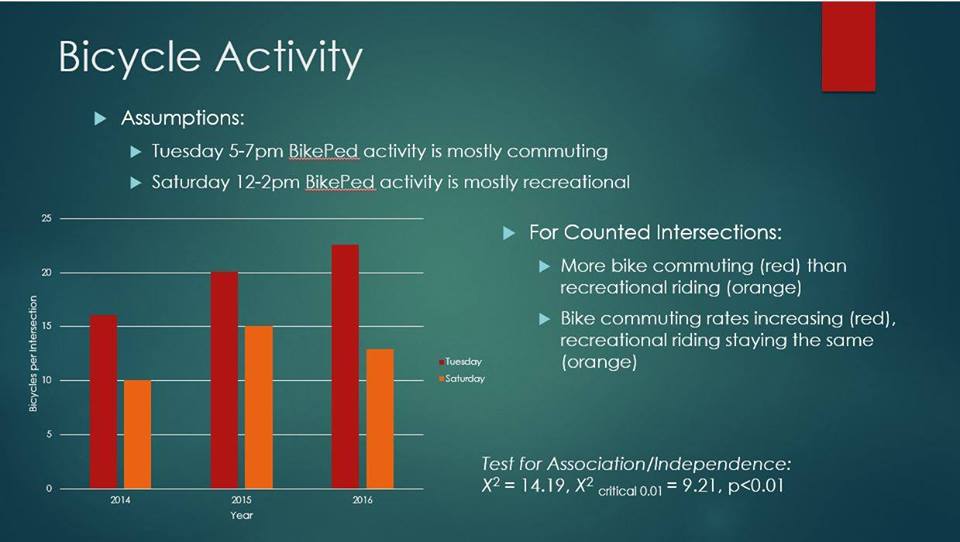 Figure 2.  Evidence of ridership helps combat misconceptions about the importance of bicycle facilities in Little Rock.
Quantifying Safety
Metroplan puts together an informative publication considering bicycle and pedestrian crash frequency by location and demographic.  One thing this report does is highlight the locations with the highest number of bicycle and pedestrians crashes (Fig. 3).  But does this analysis mean that these corridors are inherently more dangerous for bicyclists and pedestrians, or simply that people walk and bike more frequently in these corridors?  Without usage data (like the count data we will collect on Sept. 12th and 16th) it's impossible to know.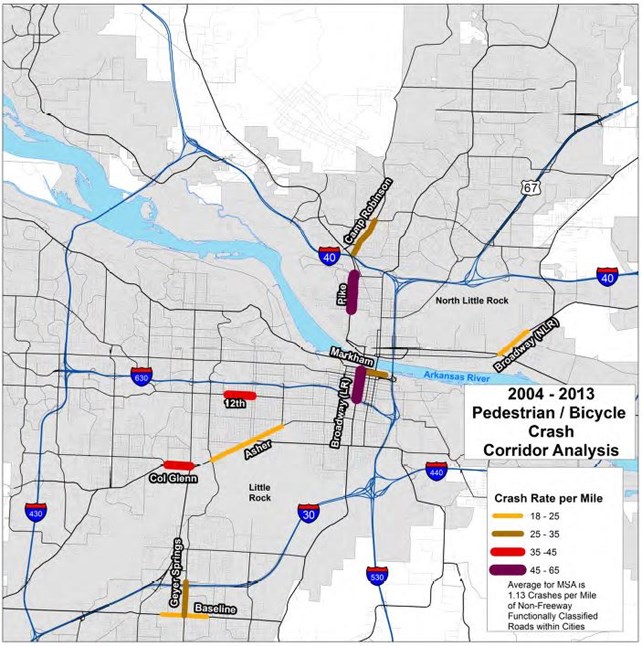 Figure 3.  Corridors with the highest number of bicycle vs. car and pedestrian vs. car crashes (Figure 5 of Metroplan's Pedestrian/Bicyclist Crash Analysis 2015)
We Need Your Help!
Please consider volunteering a couple hours of your time to help us justify making Little Rock a safer and more comfortable place to ride a bike or walk.  We have a lot of spots to fill (Fig. 4)!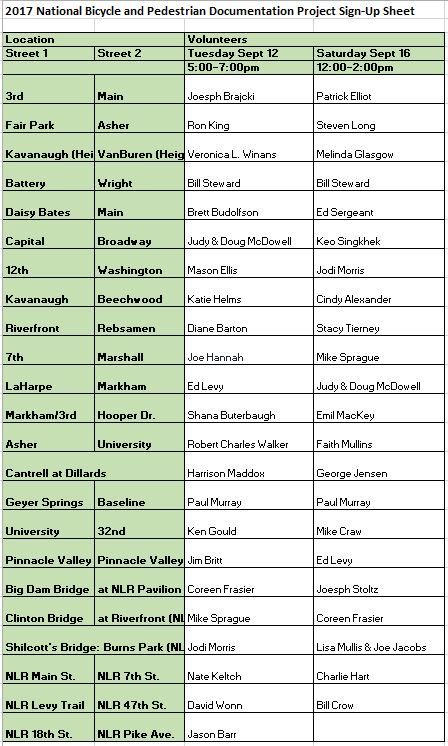 Figure 4.  Pick an unclaimed day(s) and a location(s) and claim it: jlandosky@littlerock.gov.  Updated Sept. 12th, 11:00am. 
Thank you!
For Volunteers
Pick Up Materials in Person
I have all of the materials you need printed and ready to go at Public Works, 701 W. Markham St., 2nd Floor during business hours.  If possible, please make an appointment (jlandosky@littlerock.gov) so that I don't miss you (or so that I can lay out your materials if I'm going to be away from my desk when you drop by).  If necessary, we can make other meeting arrangements as well.
Print Materials on Your Own
For those who cannot or prefer not to pick up materials, the essential materials are linked below.  You can print these materials out, use them, and drop the finished counts off to me or scan and send them to me over email (jlandosky@littlerock.gov) preferably within a week of the survey.  You won't have everything you would if you physically picked up materials (i.e. no hi-vis vest, binder, and survey sign)
Please review all of the materials prior to the day of the count so that I can answer any questions you may have (jlandosky@littlerock.gov, 371-4430).
Instruction Sheet
Please read the one-page instruction sheet to increase uniformity of counts across locations and years.
Count Sheet
This is the sheet on which you will collect your count data.
Pedestrian Survey
This is the optional one-page survey that pedestrians can complete.  Please print ~15 of these if possible.
Bicyclist Survey
This is the optional one-page survey that bicyclists can complete.  Please print ~15 of these if possible.