2020 Sustainability Roadmap 
Everyone has a vision about what our City needs to become by 2020. With your input, the City has developed an achievable Sustainability Roadmap, goals that will both save precious resources and add quality to the lives of all our citizens. 
The following 2020 Sustainability Roadmap goals were established in 2015 and each is a work in progress. For additional information please contact Melinda Glasgow at mglasgow@littlerock.gov or Faith Mullins at tmullins@littlerock.gov.
To view the entire 2020 Sustainability Roadmap, including descriptions of each goal, click on the red image below.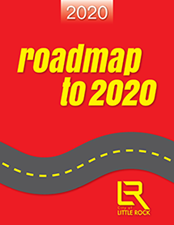 To read updates on goals that are currently being worked on, scroll down.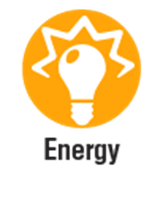 Energy is anything that powers city facilities, buildings, our homes and the way we move throughout the City of Little Rock. 
PACE
Energy Efficiency of Facilities
Fleet Carbon Reduction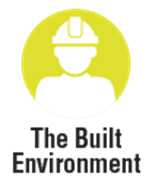 The Built Environment is any man-made structure that allows us to travel, live, work and play on a day-to-day basis. 
Promoting Green Roofs: The City is developing plans to install a green roof on a City building. A potential location is the Old Jail behind City Hall. If you are interested in a green roof for your facility please contact us and check out resource guide (link to resource guide) to start learning about vegetative roofs!

Complete Streets Adoption
New Residential Energy Labeling: The ordinance for the New Residential Energy labeling will go before the City of Little Rock Board of Directors on May 16th.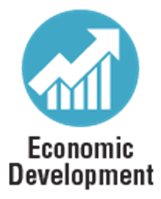 Economic Development is defined by actions and policies that promote the economic health of our City. 
Sustainable City Branding
Sustainable Business Incentives
Sustain the Rock Award Recognition
The Natural Environment is maintaining and preserving our air, soil, water and the natural resources that are found within our City. 
Improving Residential Recycling 
Organic Waste Pilot Program
Ban Yard Waste Plastic Bags
Tree Canopy Growth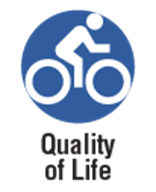 Quality of Life refers to the general well-being of people who live and work in the City of Little Rock.
Fresh2You Mobile Market: The Fresh2You bus is currently not running due to maintenance problems. Please check back periodically to check its status. Also you can follow the Fresh2You Mobile Market on Facebook to learn about their schedule and special events. 
Arkansas River Trail
Accessible Alternative Transportation 
Fourche Creek Recreation: A new boat ramp has been installed at Benny Craig park thanks to a Marine Fuel Tax grant from the Arkansas Game and Fish Commission. Additionally the length of the creek between Benny Craig and Interstate Park has been designated as the first Urban Water Trail in Arkansas. There are 12 other Water Trails in the State.
Benny Craig, located at 4610 Gum Springs Road, and Interstate Park, located at 3900 Arch Street, are the two primary points of access into the Fourche Creek. If you want to learn more about the Fourche Creek check out the video below that Arkansas Game and Fish created.