Foundation Created in Memory of City Employee
---

FOR IMMEDIATE RELEASE :
Tuesday, Nov 01, 2016
City of Little Rock Public Relations (501) 371-4421
Jennifer Godwin | (o) 501 371 4421 | (c) 501 804 4822
---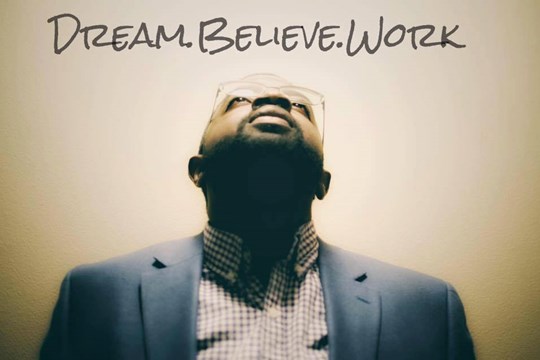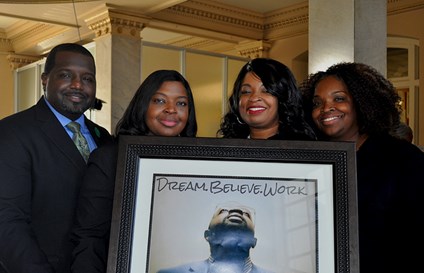 LITTLE ROCK, Ark. – Mentoring workshops for those ages 5 – 30 and scholarships for high school students and young adults will be the mission of a new foundation created in memory of a City of Little Rock employee who left his mark on the world through his generous spirit and creativity.
The Terrance Richardson Dream.Believe.Work Foundation, Inc. today announced the launch of the scholarship foundation and mentorship program to honor the life and legacy of Terrance Richardson, who died in January from injuries he sustained in a car accident.
Terrance was the son of Jackie and Terica Richardson, and the brother of Jacque Eaves, Taniesha Wiley, Jackie Jr., and Tiffany Vineyard. He graduated from Joe T. Robinson High School in 2006 and attended the University of Central Arkansas and Central Baptist College.
"Not a day goes by that we don't think about Terrance and feel his absence," Jackie Richardson Jr. said. "This foundation was our way to honor his memory and help others realize their creative potential by dreaming, believing and working, just as Terrance did." 
Terrance had a passion for adventure and the arts, specifically music, film and photography. His drums were his sanctuary, where he spent years playing from childhood until his last rehearsal on Jan. 12, 2016, at Conway's First Baptist Church. He was a mentor for young musicians as well as young men in the student ministry.
Terrance was a faithful and dedicated employee with the City of Little Rock for more than 10 years, where he welcomed many as he assisted the public as a human resources technician II. Terrance was pursuing a degree in Human Resources Management and wanted one day to become a human resources director. For his job excellence, he was awarded the 2014 Employee of the Year for the City of Little Rock Human Resources Department. Terrance was the youngest employee to have been honored by a department.
Terrance's establishment of T.Rich Photography was another creative way of expressing his adoration for nature and people by capturing life through the lens. The love of music, photography, people, the outdoors, as well as his creativity and limitless curiosity, brought deep meaning to him and those who knew him.
The Terrance Richardson Dream.Believe.Work Foundation, Inc. will serve as a reminder of Terrance's dedication to lifelong learning and persistence to accomplish any goal. Scholarships will be awarded to high school seniors and young adults with opportunities to advance their careers in Business or the Fine Arts departments. Scholarship increments will range from $500­$1,000, based on available funds.
On Nov. 9, 2016, at 5:30 p.m., The T. Rich Dream.Believe.Work Foundation, Inc. will celebrate its launch at The Centre at University Park located at 6401 West 12th St. Little Rock, AR 72204. The community is welcome to attend the kickoff, which will include a silent auction, refreshments, music, friendship, and fellowship.
Mentoring workshops will begin in 2017.
Visit trichfoundation.org for more information.