FOR IMMEDIATE RELEASE :
Thursday, Dec 03, 2015
City of Little Rock Public Relations
Office (501) 371-4421
Media Releases
Contact(s): Jennifer Godwin| (o) 501-371-4421 Pamela Smith, Little Rock School District | (o) 501-447-1030
Little Rock Students Build a Business in New Program
Personalized Clocks Being Produced, Sold as Part of Entrepreneurial Experience

WHAT: Spark Program students begin production of personalized clocks as part of their business this semester

WHO: Little Rock Central High School students, Business and Marketing Teacher Mary Tippin, and Community Programs Director Dana Dossett

WHERE: Little Rock Central High School
1500 Park St.
Little Rock, AR 72202

WHEN: 11:30 a.m. – 12:30 p.m. Friday, Dec. 4


LITTLE ROCK, Ark. (Dec. 4, 2015) – Several high school students in the Little Rock School District are learning how to build their own business from the ground up this semester as part of the new pilot program called Spark, a partnership between the City of Little Rock's Department of Community Programs and Junior Achievement of Arkansas, with help from Iberia Bank, the Little Rock School District, and the Clinton School of Public Service.

The 15-week program culminates this month with the marketing, selling, and order fulfillment of custom clocks, just in time for holiday orders.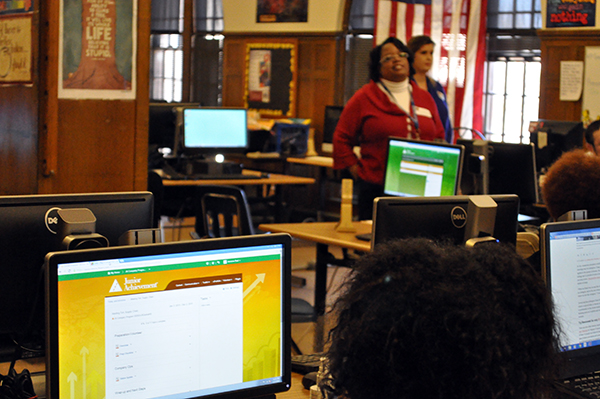 The interactive class, being taught at both Central and Parkview high schools, offers training using a blended-learning approach that incorporates real-world lessons with classroom instruction on the basics of entrepreneurship, financial literacy, and business success.

The sessions contain interactive content, including videocasts led by subject matter experts that explore concepts such as brainstorming a product or service. Lessons also discuss the importance of conducting market research to refine the product or service to meet consumers' evolving needs.

"As a former Junior Achievement graduate and former entrepreneur myself, this type project has always been an ambition of mine," says Dana Dossett, Director of Community Programs for the City of Little Rock. "Since most jobs are generated from small businesses, learning effective entrepreneurship skills at a young age are crucial to the future of our youth as more startups open and succeed. The potential opportunities this type of joint project embodies are endless."

Students began this course by doing their research and devising a business plan for a product that would be relatively cost-efficient to produce as well as meaningful to consumers. The winning idea was a small wall clock, which a buyer can personalize with the art that is used on the clock face.

"The Junior Achievement program really goes above and beyond the state frameworks for entrepreneurship," said Little Rock Central business and marketing teacher Mary Tippin. "I love how theory is being put into practice."

As the course winds down, Tippin's students are in beginning production of the clocks with the hopes that their marketing efforts result in even more orders over the next few days. The goal is to fulfill initial orders in time for Christmas.

"The new Spark Program gives students the opportunity to play a greater leadership role in the process with volunteers encouraging them to find their voice and spark the entrepreneurial spirit," states Chad Kauffman, Executive Director of Junior Achievement of Arkansas. "They have the opportunity to apply concepts used by this generation's entrepreneurs, such as e-commerce and crowd-funding. In addition, participants are provided an opportunity to present their own business ideas for selection and launch of their own business. Those selected will be presented with additional training, mentoring, and seed funding to start and staff their business."

About Junior Achievement of Arkansas
At Junior Achievement, young people are given the knowledge and skills they need to own their economic success, plan for their future, and make smart academic and economic choices. Our corporate and community volunteers deliver relevant, hands-on experiences that give more than 14,000 Arkansas students (K-12) education in financial literacy, work readiness and entrepreneurship.
For more information, call (501) 404-9574, visit www.jaark.org.

About the City of Little Rock Department of Community Programs
The Department of Community programs provides positive educational, cultural, and mentoring opportunities for the children, youth, and families living in the City of Little Rock. Funded programs utilize citizen involvement, evidence-based and best practices, and standardized processes with the goal of increasing positive outcomes and improving the quality of life for Little Rock citizens.

About the Little Rock School District
The Little Rock School District is the largest district in the state with nearly 25,000 students. LRSD has the distinction of being home to a national Blue Ribbon School of Excellence; more than 181 teachers with National Board Certification; the state's only K-8 STEM Academy; and the largest group of National Merit Semifinalists.