FOR IMMEDIATE RELEASE :
Monday, Jun 27, 2005
City of Little Rock Public Relations
Office (501) 371-4421
Media Releases
Contact(s): Scott Carter 501-371-4421
Neighborhood Center Renamed for LR Director Hinton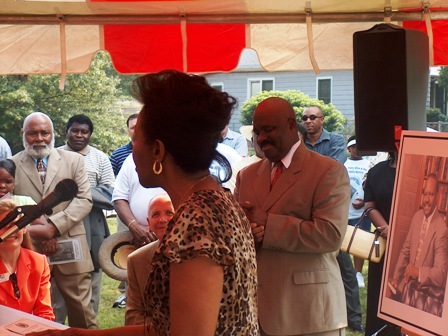 For the past several years, City Director Willie Hinton has been inextricably linked with the Neighborhood Resource Center. He led the effort to establish the facility and has worked tirelessly for it since 1997. Now, he is officially connected to it in another way. At a ceremony earlier today, the facility's name was officially changed to the Willie L. Hinton Neighborhood Resource Center.
The honor recognized his many contributions to the project. He was instrumental in the decision to create the facility and shepherded it during extensive renovations. Since its opening, he has been a near-constant presence whether it is attending a meeting or simply stopping by to visit with people.
"I am deeply humbled by this day," said Director Hinton. "I was but one of many, many people who worked to make this idea into a reality. That you have chosen to honor me is overwhelming. All I can say, is 'Thank you.'"
Little Rock Mayor Jim Dailey chaired the program which also featured remarks from Hinton's colleagues on the City Board; family friend Andrew Jones; City Manager Bruce T. Moore; Al Porter, a member of the Neighborhood Resource Center Steering Committee; and Hinton's wife, Blondell. Rev. Robert Willingham of Mount Pleasant Baptist Church provided the invocation, and the program concluded with a performance by the Hinton Praise Team.
"Today we honor not just a man, but a dear friend," said Mayor Dailey. "It is true that he is my dear friend, and he is a great friend to everyone gathered here today. But he is also a great friend to all the citizens of Little Rock. This facility proves that point. It is not only an anchor for this neighborhood, but it helps neighborhoods from all areas of our City. And we would not have this building without the vision, dedication, hard work, blood, sweat, and tears of Willie Hinton."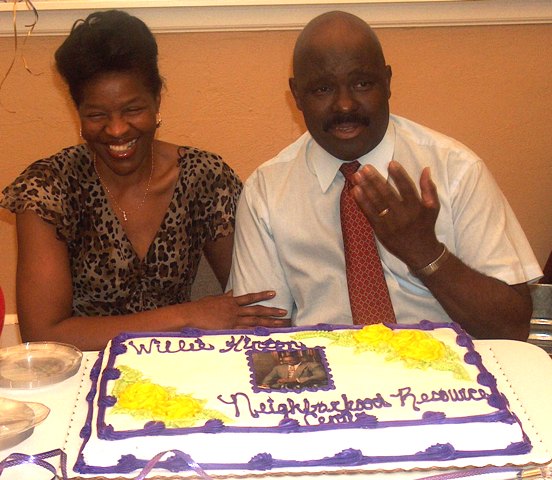 "Willie joined the City Board around the same time I came to work for the City," said City Manager Bruce T. Moore. "It has been my pleasure to work with him over these ten years. His philosophy of leadership is the guiding philosophy for this structure. He is concerned for his fellow man. And while his compassion is directed to immediate needs, he also is focused on long-term issues. As a leader and educator, he wants people to use knowledge to better themselves, their neighborhoods, and their City. The Hinton Neighborhood Resource Center is a place where citizens can come together to make that happen."

The Hinton Neighborhood Resource Center is located at 3805 W. 12th Street. The building opened 99 years ago as the Lee Elementary School. In 1997, the City of Little Rock purchased the building from the Little Rock School District. Using $1.8 million in HUD and additional City monies, the building was renovated and reopened as the Neighborhood Resource Center in June 2000.
Willie Hinton joined the Little Rock City Board of Directors in January 1995. In 1993 and 1994, he served as Vice Mayor. He has been actively involved in civic activities both at the neighborhood and statewide level. A native of Wynne, he is an instructor at the Arkansas School for the Deaf.

-30-