FOR IMMEDIATE RELEASE :
Friday, Oct 14, 2016
City of Little Rock Public Relations
Office (501) 371-4421
Media Releases
Contact(s): Jennifer Godwin | (o) 501 371 4421 | (c) 501 804 4822
Sleep Out in the Rock Set for November 4
Inaugural Event Raising Funds for Homeless Center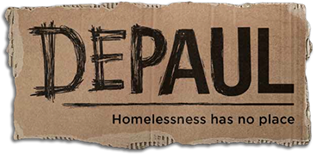 LITTLE ROCK, Ark. (October 14, 2016) – A new event in Little Rock seeks participants willing to give up the comfort of their beds for one night to raise awareness about the plight of the homeless in the community.
The inaugural Sleep Out in the Rock, which will take place in Murray Park from dusk to dawn beginning Friday, Nov. 4, will raise funds for Jericho Way, Little Rock's day/resource center for men and women. The facility has been under the operation of Depaul USA for 18 months, and in that time has helped 226 people find stable housing and 30 people find permanent housing, provided approximately 35,000 meals, and given services—and hope— to thousands.
"The Sleep Out is about creating a shared experience and showing solidarity with those who are vulnerable and often living in the shadows of our society," said Sister Elizabeth Greim, program director of Jericho Way. "We aren't trying to replicate homelessness with this event but instead bring a greater awareness to the struggle experienced by too many in our community."
The Sleep Out is also a fundraiser. Participants are encouraged to raise $500 to sleep out for the night, which will start with a soup dinner. People, businesses, and organizations can also sponsor a sleeper or sign up to be a virtual sleeper. All of the funds raised go directly to Jericho Way, which is seeking to add staff and update its facilities on Springer Boulevard to provide more services.
City Manager Bruce T. Moore is chair of the event and will be among those participating.
"It is critically important that we do everything we can to help make life better for people who have nowhere else to turn," Moore said. "When Depaul and Sister Elizabeth approached me with this idea, I signed on without hesitation. I hope others will open their hearts and join me for this one night, which will have a lasting impact on individuals looking to get back on their feet."
On any given night, approximately 800 people experience homelessness in Little Rock. Nationally, families with children are one of the fastest growing segments of homelessness. Senior citizens, veterans, and those with disabilities and health conditions are also vulnerable populations. According to a 2015 report by the United States Conference of Mayors, lack of affordable housing and poverty are the leading causes of overall homelessness.
Jericho Way is large part of the City of Little Rock's plan to combat chronic homelessness within the community. Run by the nonprofit organization Depaul USA, the center provides a safe environment dedicated to helping the homeless get back on their feet by offering a full meal, a hot shower, Internet access to complete a job application, or a washer and dryer for clean clothes.
To sign up for the Sleep Out in the Rock or make a donation of any amount, visit https://www.eventbrite.com/e/sleep-out-in-the-rock-tickets-27734823604 
###