Cultural Heritage &
Historic Preservation
Little Rock's built heritage is a touchstone to the past that can be experienced today. The City of Little Rock is committed to the preservation and stewardship of our community's abundant and diverse historic resources. Little Rock's historic preservation program is supported by dedicated staff and the commitment of the City through its Certified Local Government (CLG) program.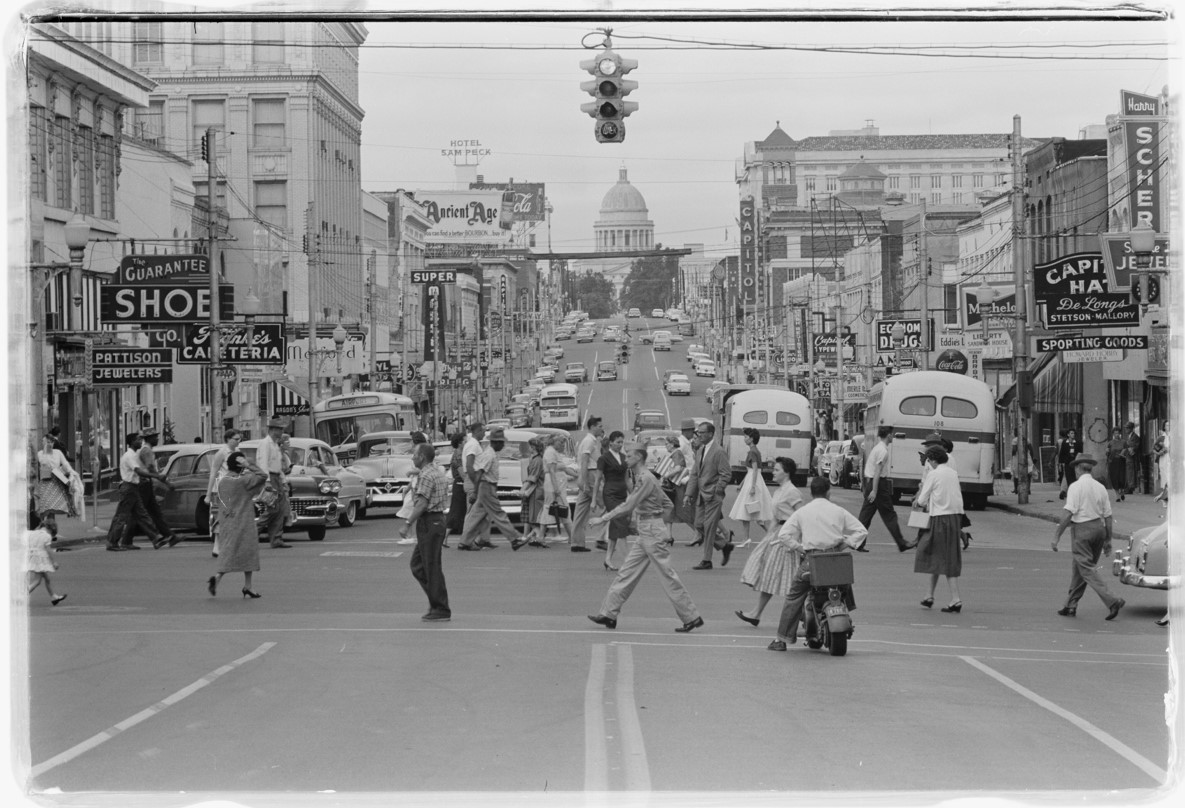 Figure 1. Intersection of Main Street and Capitol Avenue, Little Rock, 1958. Photo courtesy of the Butler Center for Arkansas Studies, Central Arkansas Library System.
Visit Little Rock's Historic Sites Interactive Map to explore the city's historic landscape through photographs, maps, and key information from 1820 to 1973. The map is an interactive viewer consolidating information and photos of National Register listed sites within the city with links to nomination forms, brief histories, and historic photograph collections. This map also has information about the city's annexation history and streetcar lines. This map is an ongoing project. If you have verified information that you would like to share about any historic site, please contact Historic District Commission staff.
Check out Little Rock Visitor's Bureau for top historic attractions, heritage tours, and historic places to stay in Little Rock.
National Register of Historic Places in Little Rock
Little Rock has 25 designated National Register Historic Districts, 5 National Historic Landmarks, and over 250 National Register Listed sites. The National Register of Historic Places (NRHP) is the official list of the nation's historic places worthy of preservation. A property must meet specific criteria to be listed on the NRHP. Listing makes available a number of state and federal financial and technical assistance programs to property owners. Listing is an honorary recognition and places no obligations or restrictions on private property owners. It is the responsibility of a community and local government to set protective regulations to preserve its past for the benefit of the future.
There are more than 4,000 identified historic sites in Little Rock, most of which are located in the 25 Historic Districts across the city. Of these sites, only properties within the MacArthur Park Historic District are locally protected in the case of alteration or demolition.
Little Rock Historic Neighborhoods
Little Rock boasts of 25 National Register Historic Districts, 15 of which are historic residential neighborhoods. Little Rock's oldest neighborhoods feature homes and streetscapes from the 1840s to the 1970s with architectural styles ranging from Greek Revival to Mid-Century Modern.
Interested in discovering the history of your neighborhood? View this link for information about the National Register Historic Districts of Little Rock through National Register Nominations for each neighborhood.
Little Rock Historic District Commission
The Little Rock Historic District Commission (HDC) and staff work with residents, property owners, neighborhood associations, local and state nonprofit organizations, and City of Little Rock departments to protect and enhance our community's cultural and architectural heritage for the benefit of the future. Staff to the HDC are housed in the City's Planning & Development Department.  The City of Little Rock has a Preservation Code that provides for local ordinance districts and specifies their designation process (Little Rock Code §§ 23-76—128). Through the Little Rock Historic Preservation Code, the HDC is charged with design review responsibilities and the review of National Register nominations.
The HDC is comprised of seven members who are appointed by the Board of Directors and serve three-year terms. The commission meets once a month, on the first Thursday of each month. The primary responsibilities of the HDC are to:
adopt and update design guidelines for local ordinance districts,
review Certificate of Appropriateness applications for properties within local ordinance districts,
facilitate public participation in local preservation public review,
review and recommend nominations to the National Register of Historic Places,
advise the Board of Directors on historic preservation
Helpful Note: The HDC does not regulate properties within the Capitol Zoning areas except where the MacArthur Park Historic District boundary and the Capitol Zoning boundary overlap (roughly Cumberland-E. 15th-Scott-E .13th). The properties within the Capitol Zoning areas are regulated by the Capitol Zoning District Commission (CZDC), a state zoning commission. These areas primarily include the neighborhoods surrounding the State Capitol and the Governor's Mansion. Permit applications to the City of Little Rock for properties within this area must be approved by the CZDC before the permit can be reviewed by Little Rock Planning & Development staff.
History of the HDC & Little Rock's Historic Preservation Ordinance
The HDC is an ordinance-mandated City of Little Rock commission. The Commission was created in 1976 by City of Little Rock Ordinance 13,154.  This commission was created when the city embraced the goals of the groundbreaking Historic Districts Act of 1963 (A.C.A §§ 14-172—201, et seq.). In 1981, the MacArthur Park Local Ordinance District was established by virtue of the City's first Historic Preservation Code (Little Rock Code §§ 23-76—128).
For over 40 years, the commission has worked to identify and nominate historic districts and sites across the city. By 1980, 3 National Register Historic Districts were successfully nominated (MacArthur Park, Governor's Mansion, and Marshall Square). As of 2023, 25 National Register Historic Districts, 250 National Register sites, and 5 National Historic Landmarks have been successfully nominated to the National Register. As a CLG program, the HDC has garnered over $750,000 in state and federal grants to identify and nominate historic places, train commissioners and staff, and make improvements to historic districts and sites. Today, the commission and staff continue to work with property owners, neighborhood groups, non-profits, and government entities to identify and protect Little Rock's historic places.
Quick Links
Citywide Historic Preservation Plan (2009)
Applying for a COA in the MacArthur Park Local Ordinance District
MacArthur Park Design Guidelines
Little Rock is a Certified Local Government Community
The City of Little Rock is a designated Certified Local Government (CLG) community which has been certified by the National Parks Service since 1986. The goal of the national CLG Program is to facilitate State and local government cooperation with Federal partners to promote nationwide preservation initiatives. As a CLG, the City of Little Rock has committed to national historic preservation standards and CLG requirements. The National Park Service states, "This commitment is key to America's ability to preserve, protect, and increase awareness of our unique cultural heritage."
Little Rock is a Preserve America Community
Preserve America Communities is a designation program of the Advisory Council on Historic Preservation (ACHP) that recognizes communities which protect and celebrate their heritage, use their historic assets for economic development and community revitalization, and encourage people to experience and appreciate local historic resources through education and heritage tourism programs.  The ACHP is an independent U.S. federal agency whose mission is to promote the preservation of America's historic resources and which advises the President and Congress on matters of historic preservation.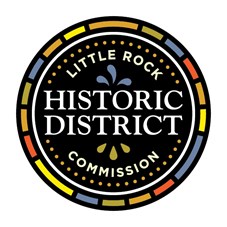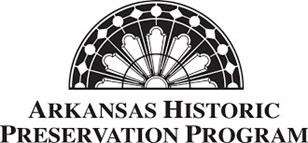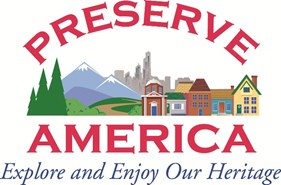 PDF documents require the Adobe Acrobat Reader. Click the icon to download the free program.