Car Material Recycling 
Car Batteries:

Any business that sells car batteries should have a car battery recycling program. Car part dealers such as Auto Zone and Fire Stone will give you a gift card when you recycle car batteries at their store. 
.
.
Car Fluids 
Antifreeze: Little Rock Green Station 
Gasoline: Little Rock Green Station 
Gear Oil: Auto Zone and Firestone
Motor Oil: Auto Zone, Advanced Auto Parts, Firestone, Little Rock Green Station, and O'Reilly Auto Parts. 
Oil Filters: Take old oil filters to your nearest O'Reilly Auto Parts!
Transmission Fluid: Auto Zone and Firestone 
Car Donations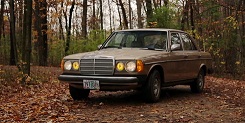 Do you have an old car that you want to get rid of? There are four different groups that will come pick your old rundown car up for free!
- Breast Cancer Donations: www.cardonations4cancer.org
- Give 2 Kids: give2kids.com/car-donation-arkansas
- Goodwill: www.goodwillcardonation.org
- Kars 4 Kids: https://www.kars4kids.org/donate-car-ar.php
- Veteran Car Donations: www.veterancardonations.org
- Wheels for Wishes: www.wheelsforwishes.org
- Kids Car Donations: www.kidscardonations.org/locations/arkansas
Missing or Outdated Information? 
If you feel there is missing or outdated information on this web page please let us know at recycle@littlerock.gov or at 501-371-4586.