City of Little Rock Green Station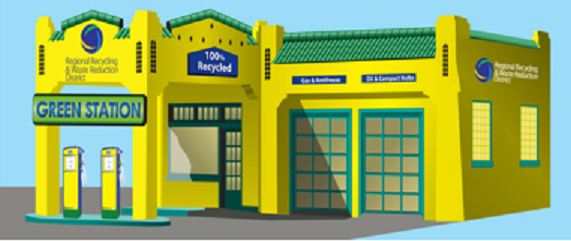 The solid waste management district for Pulaski County, called Regional Recycling and Waste Reduction District, hosts hazardous waste collection stations throughout Pulaski County. They are called Green Stations! 
The Little Rock Green Station is located at the Northwest Police Substation at 10001 Kanis Road. Find the drop-off location behind the substation.  The Green Station accepts certain, but not all types of batteries, car fluids, e-waste, and light bulbs. 
Hours: Thursdays 7:00 AM - 5:00 PM and 1st Saturday of every month: 7:00 AM - 12:00 PM 
Location: 10001 Kanis Road, Little Rock 72205 
Accepted Batteries*:
- AA     - AAA     - C     - D     - Rechargeable 
Accepted Car Fluids*:
- Used Oil     - Used Gasoline     - Used Antifreeze
Accepted E-Waste*:
- Computers   - Mice    - Keyboards     - DVD Players    - Fax Machines
- Microwave Ovens    - Paper Shredders    - Phones       - Printers
- Radios     - Stereos      - TVs     -VCRs
Accepted Light Bulbs*:
- 4' Fluorescent tubes (no 8' tubes accepted)     
- Compact Fluorescent Bulbs (CFLs)
*Green Stations are meant to provide recycling services for hard to recycle items ONLY FOR HOUSEHOLDS. Items from a business will not be accepted.*
.
If you want to share this information with friends, family, or coworkers, you can use the following two PDFs to share.
Green Station w/ blue background          Green Station w/ white background  
.
Regional Recycling and Waste Reduction District webpages related to the Green Station: 
- www.regionalrecycling.org/residential/green-stations/
- www.regionalrecycling.org/residential/ewaste/