Christmas Recycling

Christmas Lights
Take your working or broken Christmas light strings to Goodwill. They will recycle any broken light strings! You can also take your light strings and other e-waste to the Green Station.
Christmas Decorations
Donate any unwanted Christmas decorations to your closest Goodwill location.
Find a Goodwill donation center here: goodwillar.org/store-locations

Christmas Trees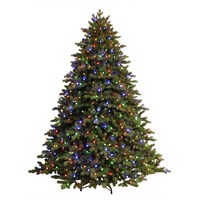 You can put Christmas Trees to the curb with your yard waste. They will be picked up and mulched at our landfill.
Missing or Outdated Information? 
If you feel there is missing or outdated information on this web page please let us know at recycle@littlerock.gov or at 501-371-4586.