Textile Recycling
Clothes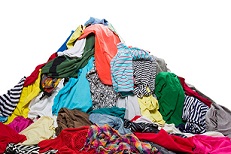 Instead of throwing away unwanted clothes you should donate or even sell them instead! 
If you have clothing items that are unusable then you can donate them to Goodwill and they will ensure that the item is sent out for textile recycling!
Find a Goodwill donation center here: goodwillar.org/store-locations
Towels 
If you have towels that you no longer want, donate them to the City of Little Rock Animal Village! 
Shoes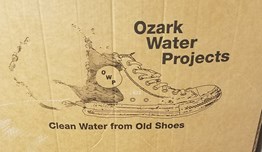 Gently worn shoes of all types can be donated to the Ozark Water Project year round! Find the nearest drop off location by visiting their website: www.ozarkwaterprojects.org/drop-off-locations
Bring your old athletic shoes to the Little Rock Nike store for recycling through their "Reuse-A-Shoe" program. Your shoe will be turned into surface material for running tracks, tennis courts, and basketball courts. Visit the Nike website for shipping information.
Missing or Outdated Information? 
If you feel there is missing or outdated information on this web page please let us know at recycle@littlerock.gov or at 501-371-4586.