Paint & Paint Can Recycling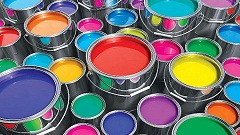 You should never put an empty paint can in your recycling cart. The paint remaining in the can will cause contamination at the recycling sorting facility. 

Paint should never be washed down your sink drain or into a stormwater drain. Only unopened cans of paint can be upcycled at Habitat for Humanity ReStore. Used paint cans need to go in the trash, but first make sure you dry out the remaining paint with a bulking agent like kitty litter or sawdust, or you can pour remaining paint on newspaper to let it dry out. Then place the paint can in your trash with the lid off. 
Missing or Outdated Information? 
If you feel there is missing or outdated information on this web page please let us know at recycle@littlerock.gov or at 501-371-4586.