Meet the Director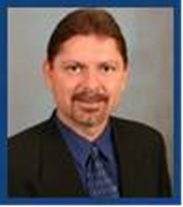 Jamie started with the City of Little Rock October 2012. In the Civil Engineering Division as a Civil Engineer III – Public Projects. He was promoted to Director of Planning and Development in June 2017. As director he provides oversight to four divisions.  These division are Building, Planning, Development, and Engineering. 
Jamie graduated with a Bachelor of Science degree in Engineering from Arkansas Tech University in 1994. Jamie is licensed as a Professional Engineer in the states of Arkansas and California.
In his role as Department Director, Jamie serves as the secretary to several boards and commission for the City of Little Rock.  Along with dedicated staff, he serves the Planning Commission, Board of Adjustments, Historic District Commission, City Beautiful Commission, River Market Design Review Committee, and Construction Board of Adjustments and Appeals.
Jamie and his wife Annie live in Little Rock.
Jamie Collins, Director
Little Rock Planning & Development
723 W Markham St,
Little Rock, AR 72201
(501) 371-4790
gcollins@littlerock.gov