Contact Information
Warren Atkins - Division Manager
Solid Waste Division
10801 Ironton Cutoff
Little Rock, AR 72206
Division: (501) 888-4299
Fax: (501) 888-2578
Service Desk: (501) 888-2208
Landfill: (501) 888-4299
Scale House: (501) 888-5806
WAtkins@littlerock.gov
For general service requests: call 3-1-1
Solid Waste Services
General Information
Solid Waste Services, by ordinance, is responsible for collection, transportation, treatment, processing services, and disposal of most of the City's residential waste. The City also provides recycling collection for its garbage customers. The collection services include all single-family residential dwellings up to four (4)-unit buildings, as well as a few small businesses. In addition, the City provides yard waste collection and processing, bulky item collection for those items that are too large to fit into the garbage cart, dead animal removal, mosquito spraying, and administering the neighborhood roll-off program.
The City provides for separate weekly collection of garbage, yard waste, and bi-weekly collection of recycling.
Construction Waste Disposal: Waste materials from remodeling or repair of your home are classified as construction and are not included in the monthly solid waste fee. Options for these materials are to have your contractor dispose of such materials, you may take them to the landfill for disposal for a minimal fee, or request for special pick-up by City crews for an additional charge.
Ashes Disposal: To dispose of ashes from a fireplace or woodstove, soak ashes in water to extinguish any live embers and then securely tie in a plastic bag before placing in the garbage cart.
Paint: To dispose of paint, use a bulking agent to solidify the paint, such as kitty litter or saw dust. The other option is to pour paint onto a newspaper and let it dry. Leave the lid off the paint can and dispose of it in your household garbage.
Questions regarding Collection Schedule:
Holiday week adjusted Solid Waste Services pick-up schedule:
Collection of garbage, yard waste, and recycling will be shifted one (1)-day later in the same week following the observance of designated holidays.
To request services, call 311. 
Solid Waste Facilities Locations/Hours/Phone Numbers
Solid Waste facilities are located in the same complex on Ironton Cutoff, Little Rock, Arkansas, 72206:

Little Rock Garbage Collection, 10805 Ironton Cutoff
Little Rock Landfill Scale House, 10801 Ironton Cutoff
Solid Waste Services Administration & Landfill, 10803 Ironton Cutoff
Solid Waste Locations Map
| | | |
| --- | --- | --- |
| Hours: | Little Rock Garbage Collection | 7:00 AM - 5:00 PM |
|   | Little Rock Scale House and Landfill hydraulically dumped trucks/trailers | 7:00 AM - 4:00 PM |
|   | Little Rock Scale House and Landfill trucks/trailers manually unloaded | 7:00 AM - 3:30 PM |
|   | Little Rock Garbage Collection Service Request | 8:00 AM - 5:00 PM |
| Phone Number: | Little Rock Garbage Collection Service Request | 311 |
|   | Little Rock Scale House | (501) 888-5806 |
Curbside Garbage Collection
The City of Little Rock collects household garbage weekly in a City-provided cart. It is picked up by a garbage truck with a hydraulic arm. Since this is a fully automated system, it is necessary to place the cart with the handle facing away from the street, and no more than five (5) feet from the curb, so that the arm will be able to reach it. Also insure that the cart has at least a three (3)-foot clearance on either side of it.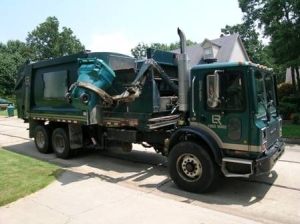 Please be sure your garbage cart is placed at your collection point by 7:00 AM on your collection day, and removed from the street the by midnight following pick up. Garbage Collection Days Map
To request a City-provided garbage cart, repair or replacement to an existing cart, call 311.
To request an additional cart at a cost of $7.00 per month with a three (3)-month minimum usage period, call 311.
To report a missed garbage pick-up, call 311.
Curbside Recycling Program
The City of Little Rock collects curbside recycling bi-weekly in a cart provided by the City. Since the recycling is collected every other week on the same day as the household waste, place the recycling cart three (3) feet either side of the garbage cart. Place cart at the curb by 7:00 AM on your scheduled pick-up day, and remove it from the street by midnight following pick-up. Recycling Collection Days Calendar. To request a printed copy of the recycling collection calendar please email recycle@littlerock.gov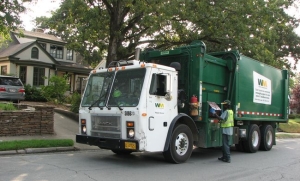 To request a recycling bin or report a missed pick up, call 311.
To request an additional recycling cart at a cost of $2.07 per month with a three (3) month minimum usage period, call 311.
The following is a guideline for items accepted on the City's program that can be placed in the cart:
Plastic Bottles and Containers #1-5 & 7, - any size of color of rigid plastic
Carton Containers - e.g., milk, juice, aseptic drink boxes
Aluminum and Steel Cans—e.g., beverage, fruit, vegetable, soup cans
Aluminum foil, pie tins, pots and pans - all household metals except glass cookware tops
Glass—clear, brown, green bottles and jars
Aerosal cans - must be empty
Paper—e.g., newspaper, junk mail, magazines, brown paper bags, phone books, envelopes
Shredded Paper - Place in a clear plastic bag and tie off
Corrugated Cardboard—cut to fit inside recycle cart
To learn more about recycling visit our recycling webpages
Items not allowed in recycle cart
Small propane canisters (used with camp stoves and lanterns)
plastic grocery and retail bags
wire or plastic hangers
styrofoam
window panes
light bulbs
mirrors or ceramics
Recycling Drop-off Centers
All Pulaski County recycling drop-off locations have permanently closed as of noon on Saturday, June 28, 2014. The Little Rock sites that have been closed are War Memorial Golf Course Parking Lot, Chenal Valley Drive, and Southwest Community Center Parking Lot.
In 2014, Little Rock Mayor, Mark Stodola, presented the Multi-Family Recycling Ordinance to the City's Board of Directors and it was passed unanimously by the Board.
Effective, January 1, 2015, multi-family complexes with 100 units or more will be required to provide recycling to its residents.
Green Station - Electronic & Household Chemical Recycling
The Green Station is a convenient and safe way to recycle electronics and household chemicals. The drop-off location is restricted to household quantities. There is no charge for this service.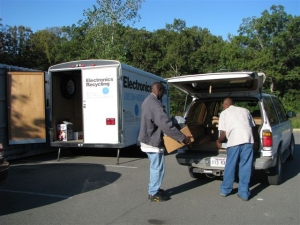 Electronic items accepted include, but not limited to, computers and monitors, televisions, audio equipment, VCR's, copiers, telephones, and most other electronic equipment.
Household Chemicals accepted include, fluorescent compact bulbs, 4' fluorescent lights, anti-freeze, used oil, used gasoline.
Location: 10001 Kanis Road, the back parking lot of the Little Rock Northwest Police Station at the corner of Jr. Deputy Road and Kanis Road
Electronic drop-offs are restricted to residents of Pulaski County. Proof of residency, such as, a driver's license, will be required.
| | | |
| --- | --- | --- |
| Hours: | Thursdays | 7:00 AM — 5:30 PM |
|   | First Saturday of the month | 7:00 AM —12:00 Noon |
Tire Recycling
Contact Davis Rubber Company at 501-374-1473 for additional information.
Tire size is limited to passenger cars and pickup trucks, and must be off the rim.
Event Recycling
To request a loan of collapsible recycling containers for an event contact the Recycling Educator at recycle@littlerock.gov.
Recycling Education
The City of Little Rock Recycling Educator is available to speak about recycling, trash, and litter to schools, association meetings, after school programs, and many other groups. Tours of the recycling facility and the landfill are also available.
 To schedule a presentation or tour contact the Recycling Educator at 501-371-4586 or at recycle@littlerock.gov
For other recycling opportunities in the central Arkansas area, call (501) 340-8787 or refer to www.regionalrecycling.org
Yard Waste Collection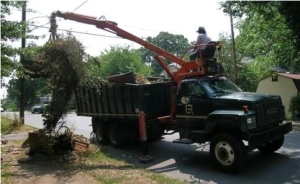 Yard waste is collected once per week by the City. Leaves, grasses, and small twigs must be placed in bags, boxes, or cans smaller than thirty (30) gallons with a total weight of container and contents not exceeding fifty (50) pounds. Limbs should be less than six (6) feet long, and six (6) inches or smaller in diameter, stacked and placed next to the curb. Do not place yard waste in a City-provided garbage cart. All yard waste must be placed within five (5) feet of the curb for collection.
Be sure to place yard waste at the curb by 7:00 AM on your collection day.
For pick-up schedule, refer to Yard Waste Collection Days Map
Compost and Wood Mulch Sales
Yard waste collected by City crews is recycled into compost and wood mulch at the Little Rock Landfill. Finished compost and wood mulch can be purchased at the landfill. Staff is available to load your vehicle. Below are prices for the material: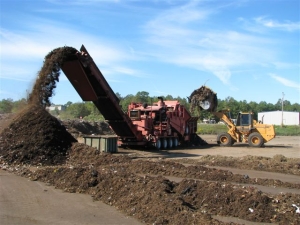 Average cost per pickup truck load
Compost:
$25.00 per ton
$15.00-$20.00
Wood Mulch:
$25.00 per ton
$8.00-$12.00
For information, call (501) 888-5806 or come by the Little Rock Landfill at 10803 Ironton Cutoff. Solid Waste Locations Map
Bulky Item Collection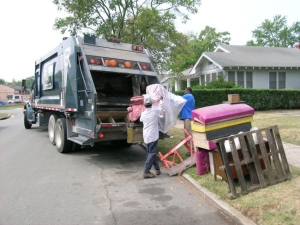 A separate pick-up may be scheduled for bulky items that cannot fit in your household garbage cart.
Examples of acceptable items for this collection service are: furniture, appliances, lawn furniture, and mattresses.
Examples of unacceptable items that are restricted from this pick up service are: construction and demolition debris, automotive components, liquid paint, and tires.
Bulky item pick-up must be scheduled in advance. To schedule a pick-up, call 311.
Neighborhood Roll-Off Program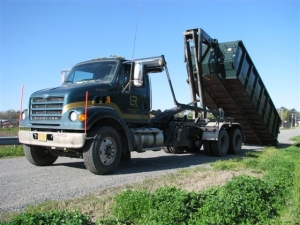 The Neighborhood Roll-Off Program can be utilized as an additional resource in the City's efforts to keep our community clean.
Individuals and neighborhood associations can request the use of twenty (20) cubic-yard roll-off containers to assist in clean up efforts.
Containers are placed in your neighborhood for three (3) days.
To schedule a clean-up in your neighborhood or request additional information, call 311
Mosquito Spraying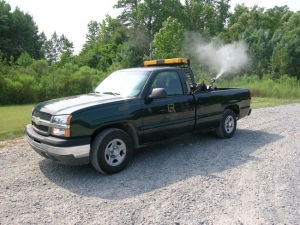 Mosquito spraying is performed seasonally by Solid Waste Services in partnership with the University of Arkansas at Little Rock Environmental Health Sciences Department to identify type, number, and location of mosquitoes in the City.
Mosquito spraying is conducted in the evenings in identified areas throughout the City from spring through fall.
To request spraying in your area, call 311.
Arkansas Dept. of Health Larvicide Assistance Program Brochures
Dead Animal Removal
Solid Waste Services provides dead animal removal. Dead animals that have been killed in the traffic will be picked up from the street. Dead animals that are on private property must be brought to the curb for pick-up. Pick up cannot be made on private property.
To request this service, call 311.
Little Rock Landfill Disposal
The Little Rock Landfill at 10801 Ironton Cutoff is open Monday through Friday, from 7:00 AM —4:00 PM. Solid Waste Locations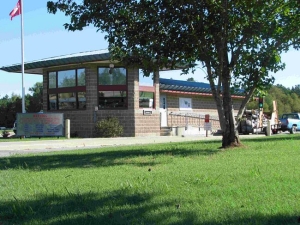 Map
For our customers' convenience, the Little Rock Landfill is open on selected Saturdays through out the year. 2019 Saturday Openings Schedule
Garbage, yard waste, and construction and demolition debris, may be brought to the landfill for a fee.
Contact the Landfill Scale House at (501) 888-5806 for information and disposal fees.